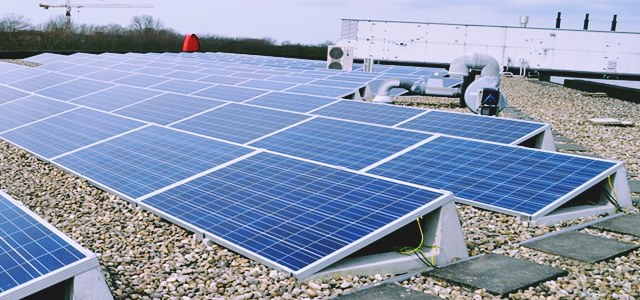 One of the subsidiaries of the Australian banking behemoth Macquarie Group, Macquarie Infrastructure and Real Assets (MIRA), has reportedly obtained a stake of 90% in a Mexican solar power portfolio. Endowed with a capacity of 322 megawatts (MW), the portfolio is situated in northern Mexico and is inclusive of numerous projects in various stages of completion and development.
As per reliable sources, the official announcement of the stake acquisition had been made a while back by MIRA, a world-leading asset manager. Eosol Invest Mexico, a renewable energy developer with significant experience in the Mexico solar power vertical, will reportedly buy the remaining 10% of the portfolio.
According to Renew Economy, the 322 megawatt solar portfolio comprises two projects of 67 megawatt that are already in operation and a 109 megawatt project, financially backed by the Nacional Financiera - the Mexican Government's development bank, that is currently under construction. Two projects of 146 megawatt are currently looking for funding from various development and commercial banks. If sources close to the matter are to be believed, the tender of this entire project is undertaken by the Spanish contractor TSK Electronica y Electricidad.
Reliable reports claim that a portion of the 322 megawatt solar portfolio is already contracted under power purchase agreements (PPAs) for the first 15 to 20 years. However, the portfolio plans to sell energy in the Mexican wholesale market at prevailing spot rates.
Ernesto González Garfias, the Managing Director for MIRA in Mexico has been quoted to state that the company is rather thrilled with the acquisition of the Mexican solar power portfolio, that seemingly builds on MIRA's expertise in the renewable sector.
For the uninitiated, this acquisition is the second investment by MIRA in Mexico's solar power domain. In 2016, the firm penetrated the Mexican solar industry with the acquisition of the 22.5 MW Parque Solar Coahuila project that was officially inaugurated earlier this year.