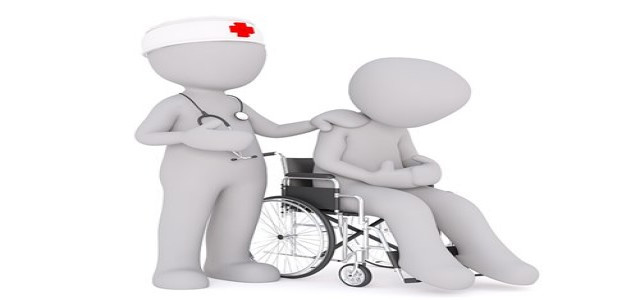 A seismic rise in leg ulcer patient and dramatic upsurge in diabetic population have propelled the global advanced care market share. Companies are coming up with a slew of products that may provide skin protection, reduce adherence, provide antimicrobial upsides, exudate management and compression.
Treatment of diabetic foot ulcers to save millions of diabetics undergoing foot amputation globally has gained an uptick in the past several years. According to the CDC report, around 10.5% of the U.S. population (34.2 million people) have diabetes. With a considerable patient base, stakeholders globally are in a quest for new and exciting breakthroughs in wound healing technology.
Not to mention, emphasis of advanced wound care is largely focused on leg ulcers, diabetic foot ulcers, pressure ulcers and dehisced surgical wounds. In terms of revenue, advanced wound care market size will potentially surpass US$14.4 billion by 2026.
A considerable percent of diabetic patients with foot ulcers are demanding hospitalization—around 20% of admissions—with around a quarter of these non-healing ulcers witnessing amputation. According to a report, around 14-24 percent of patients with diabetes who develop a foot ulcer will warrant an amputation. Foot ulceration precedes 85% of diabetes related amputation.
With several reports claiming that around 10% of people with diabetes develop a foot ulcer, leading companies have upped their business strategies. Simply put, product roll outs and acquisitions will remain pronounced in advanced wound care industry.
An upsurge in the demand for the management of highly exuding wounds has prompted companies to launch advanced products. For instance, ConvaTec announced the release of a superabsorber wound dressing on January 14, 2020. The company claims it would be help manage excess moisture to protect skin integrity.
At a time when leading companies are gearing to expand their portfolios in major revenue hubs, North America has attracted sizeable investments in 2020. For instance, Smith and Nephew announced the launch of the single use negative pressure wound therapy system (sNPWT) in the U.S. that apparently has a pump duration of up to 14 days.
With companies gearing to offset the risk of wound complications, efforts to reduce post-operative fluid and tension around the closed surgical incision and improve soft tissue repair have surged in the past several years. Integra LifeSciences announced the roll out of its advanced wound care offering to boost soft tissue repair in February 2020.
The company theorized that its latest product consists of amnion-chorion-amnion layers to help create a viable environment to close complex wounds. Elaborating on the product, they claimed that the novel technology would be used by clinicians in both outpatient and operating room wound care settings to help acknowledge the epidemic of around 8.2 million wounds.
Around 700,000 people succumb to drug-resistant diseases, reports the WHO. The CDC asserts that at least 2.8 million people get an antibiotic-resistant infection, with over 35,000 succumbing to it each year in the U.S.
A few companies have come to the fore to roll out antimicrobial wound gel in the form of hydrogel wound dressing. These products would be used to disrupt biofilm microbes and clean wounds. Industry experts also opine that antimicrobial skin wound dressing would be setting the trend in reducing viral loads on contact, after drying and remaining on the skin as a coating.
Smart wound care products appear to be the next big thing on the heels of penetration of remote patient monitoring and disruption spearheaded by digitization. The smart device would be monitoring the movement, temperature and the pressure of the wearer, underpinned by the real-time alerts.
The next generation wound care dressing is expected to provide faster and comfort healing to patients plagued with chronic wounds, including diabetic foot ulcers, skin abrasions and pressure ulcers.