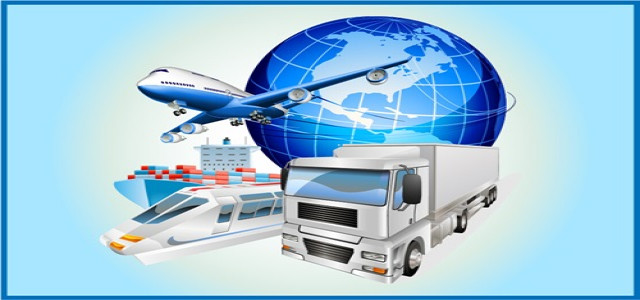 Transforming air traffic management into a more interoperable, automated, modular and scalable system will potentially reap rewards from developments in virtualization and digital technologies. Seamless high-performing airport operations, advanced air traffic services and optimized network operation will very much rely on effective airspace management and air traffic control system.
When it comes to comprehensive airport management, navigation, runway throughput capabilities, remote towards, airport safety alerts and routing tools are believed to streamline airport operations. Aviation industry has exhibited traction for artificial intelligence to improve air traffic control management.
The European Aviation High Level Group on AI (EAAI HLG) published FLY AI Report on March 5, 2020 to stress upon the potential of AI in European aviation. The report further emphasized use of AI in major air traffic management areas, including cyber, safety and partnerships with industrial sectors and other digital innovation hubs. In terms of revenue, air traffic management market size will potentially surpass US$10 billon by 2027.
How has the industry reacted to the COVID-19 pandemic?
While passengers' travel plans have been marred by COVID-19 outbreak, recent COVID vaccine rollouts have turned out to be the silver bullet in the industry. That said, the resurgence of the virus has made consumers cautious about spending on air travel.
According to the IATA report, industry-wide revenue passenger kilometers (RPKs) dipped 70% year-on-year in October 2020, a subtle enhancement from 72.2% decline in September. The watchdog has further warned that the global passenger traffic (RPKs) will not return to the pre-COVID level until 2024.
Infusion of funds in software technologies
Airline companies are gearing to gain a competitive edge amidst the pandemic. Geneva-based SITA has joined hands with Honeywell to boost digital information transmission between ATC, pilots and airline operations centers (AOCs) using internet protocol suites (IPS). News surfaced in March 2020 regarding SITA's collaboration with Boeing's ecoDemonstrator, NASA and Etihad to bolster its air traffic control (ATC) communications.
Meanwhile, the Civil Aviation Authority of Singapore (CAAS) and Thales—a French aerospace firm—launched a S$330 million research lab in Singapore in September 2019 to bolster the innovations for the next-gen ATM technologies. They opine that it will help them boost the software portfolio and will focus on the development of an open ATM system architecture.
As aviation industry gears to boost Airport 4.0, leading companies are likely to infuse funds in technological developments. Leonardo inked a 200 million euros loan agreement with European Investment Bank (EIB) in December 2020 to apparently focus on the development of cyber security, high-tech products, production efficiency and advanced manufacturing.
Uptake in surveillance system
Traction for surveillance system has taken a quantum leap in recent years as demand for better situational awareness for the controller using picture on the situational display and seeking help from transponders has surged drastically. With the Asian, North American and European skies being busiest airspaces, use of space-based automatic dependent surveillance broadcast (ADS-B) data service will potentially pick pace in the year 2021 and beyond.
Automatic dependent surveillance broadcast (ADS-B) is believed to have set the trend with sophisticated applications for pilots, real-time precision, and shared situational awareness for pilots and controllers alike.
Aireon has bolstered its surveillance data for boarded ATM use following the announcement of the launch of three commercial data products in October 2020. The company claims these new products will provide unique solutions to the stakeholders in the aviation industry, expanding the use cases of ATS surveillance-grade data globally.
Sky is the limit in navigation system
Navigation service providers will look to plan, organize and handle airspace configurations with improved flexibility to aptly respond to any untoward event, change in traffic demand and update in airspace reservation. BAE systems is allegedly pouring over $100 million in aerospace and defense facility in Cedar Rapids, Iowa in November 2020. The company is optimistic that it will help them optimize production, operational efficiency and boost its ability to render high-quality military GPS products to the warfighters.
For a seamless air traffic flow, air traffic management is likely to be seen as a growth and economic enabler and feeder to the aviation industry. With innovations on the horizon, leveraging access to airports in low-visibility conditions using improved flight vision systems will be the new normal.