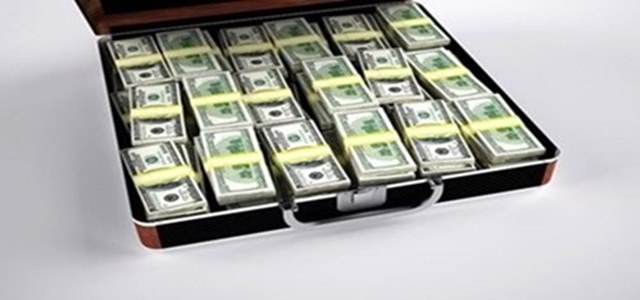 Flutterwave, a Lagos and San Francisco-based company, has recently raised $35 Mn through a Series B funding round. The company has also announced a partnership with a payment processing company, Worldpay FIS to scale up payment services in Africa.
In 2019, Flutterwave made 107 million transactions, amounting to nearly $5.4 billion. These also include payment integration for U.S. pop star, Cardi B's concerts in Nigeria and Ghana. These transactions, alongside the recent funding and partnership have helped the company stand out in Africa's digital-finance landscape.
Other countries where the startup has spanned its operations are Uganda, South Africa, the U.K., Zambia, Kenya, Tanzania, and Rwanda. Existing clients of Flutterwave include Uber, Jumia (an e-Commerce company), and Booking.com. The company's developers customize payment applications by making APIs accessible to clients.
According to a statement made by Olugbenga Agboola, aka GB (CEO of Flutterwave), the company's initiative of raising this funding is a step towards bringing technological advancements and business development to increase Flutterwave's market share in existing operating countries, as well as increasing the capability to offer enhanced services and payment solutions.
Mr. Agboola further added that the company is more than just a fintech firm, as its business expertise is implemented in various industries, including education, e-Commerce, gaming industries, etc. to serve a broad range of clients and become a payment processer of choice.
This Nigerian-founded startup also deals with offering business-to-business transactions to Africa-based companies, in order to facilitate overseas business transactions as well as cause a reformation in African core economies and technology infrastructure.
In addition to all other growth strategies followed by Flutterwave, its recent partnership with Worldpay is an aim to expand its services and become the payment provider for Worldpay in Africa. Under this partnership, Worldpay merchants, for instance, Netflix, in Europe and the U.S. can accept African payment. The company also has formed partnerships with various other companies to deliver digital payments, including Alipay by Alibaba.
Source credit:
https://techcrunch.com/2020/01/21/african-fintech-firm-flutterwave-raises-35m-partners-with-worldpay/