New Solar Orbiter embarks on 10-year voyage to map sun's polar regions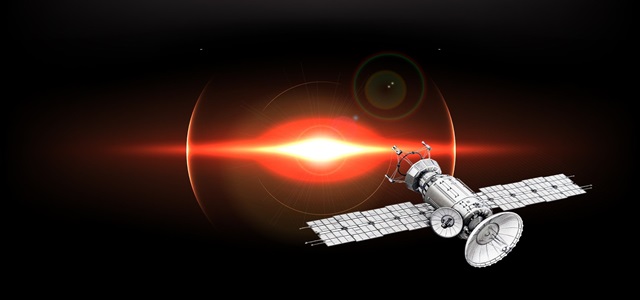 A new solar probe jointly built by European and the United States space agencies has recently been set off on a blazing journey towards the sun. The mission was launched to capture an unprecedented view of the sun's polar regions. The spacecraft carries 10 instruments to measure magnetic fields and particles of the solar wind, as well as to capture the first close up images of the sun's poles. These instruments are packed behind 324-pound heat shield.
The spacecraft will autonomously unfold an array of antennas and solar panels to map the sun's polar regions. The probe journey is further assisted by the gravitational forces from Venus and Earth. It will eventually reach a distance as close as nearly 26 million miles from the surface of the sun, which is around 72% of the distance between the sun and Earth.
The Solar Orbiter lifted off for a 10-year voyage from Space Launch Complex 41 at Cape Canaveral in Florida. This mission could help researchers understand the impacts of the sun's large bubble of magnetic energy on the Earth. Furthermore, examining the sun's polar regions will assist scientists in observing the concentrated source of solar energy that sustains the solar system's protective outer bubble. It will also study the link between the sun and the heliosphere by establishing a cause-and-effect relationship of what happens on the sun and the near-Earth environment.
Additionally, the spacecraft will help researchers figure out the origin of solar wind, a stream of energized, charged particles, that are highly concentrated on the two poles of the sun and directly affect satellites and electronics on Earth as it blasts through the solar system.
The mission can also help garner insights to mitigate risks associated with astronauts' exposure to space radiation, which can cause damage to DNA.
Holly Gilbert, Deputy Director of the Heliophysics Science Division at NASA, reportedly stated that the launch of a system that can provide such an in-depth perspective of the sun's characteristics marks a historic achievement by NASA and the ESA.
Source credit:
https://in.reuters.com/article/space-exploration-sun/solar-probe-embarks-on-unprecedented-mission-to-map-suns-polar-regions-idINKBN2030MN