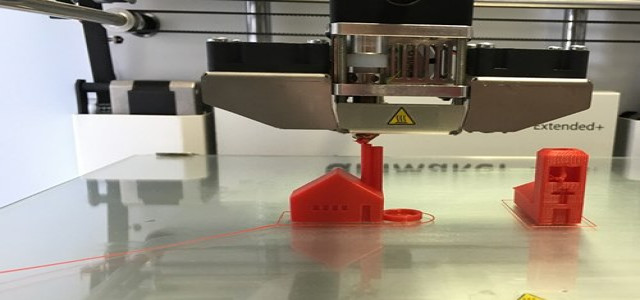 Optomec, a renowned 3D printed metals and electronics manufacturing, firm will reportedly launch two novel 3D metal printers during the Formnext 2020 exhibition, which is being conducted between 10 November to 12 November 2020. Both metal printers are based on DED (Directed Energy Deposition), a powder based, free form 3D metal printing technology.
The company pioneered the technology under the LENS trademark and is currently leading the market with over 200 installations globally. CS250 machine and HC-TBR machine are two new printers that the firm will launch.
Both printers provide best-in-class value in terms of pricing, flexibility, performance, and functionality. The platforms are developed around a 250 x 250 x 250 mm build volume, perfect for small part manufacturing and repair, also including batch processing. The printers are available in 5 axis and 3 axis versions that can provide 5 axis coordinated motion for comprehensive free space printing.
The metal printers also have a next generation print head that can automatically change the output power and laser spot size on the fly, owing to which the machines can apply material quicker to bigger areas of the part while simultaneously being able to create finer features through lower heat input over thinner regions on the build.
Additionally, both printers are equipped with an alternative inert processing capability that is specifically designed for printing reactive and reflective alloys such as titanium, aluminum, and copper apart from a wide variety of other metals such as nickels, steels, etc.
Optomec Marketing Director, Mike Dean stated that the company's HC-TBR metal printer is the first ever machine that is capable of facilitating high volume manufacturing for reactive metals such as titanium and aluminum.
Dean further added that the firm has witnessed a considerable rise in the demand for such materials from its customers and further anticipates this demand to continue on as manufacturers increasingly turn to lighter weight designs.
Source credit: https://www.benzinga.com/pressreleases/20/11/b18265792/optomec-announces-new-compact-3d-metal-printers-for-research-to-production