Redrock plans to waive license fee of PalmID® for essential businesses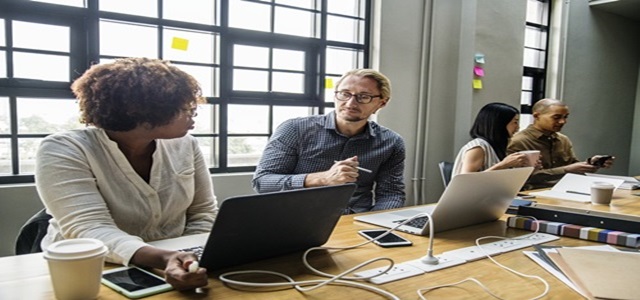 Redrock Biometrics, a leading provider of palm-based biometrics, has recently announced its plan to waive PalmID® license fee to several businesses that are deemed essential. This strategic move, which is expected to last for 1 year or more, has been carried out to help curb the spread of the coronavirus and contain the outbreak.
Founded in 2015, the California-based company offers a palm-scanning authentication software platform that provides security to corporate, home, and banking sectors. PalmID® is a palmprint-based biometric authentication solution, that delivers a new level of security for camera-equipped digital devices, through either RGB or IR (infrared) camera. The technology can effectively strengthen the security level by capturing subdermal veins or palm prints to create a unique palm signature that cannot be forged. The proprietary algorithms of PalmID® match the palm signatures for varying illumination conditions, orientations, as well as palm positions. Additionally, PalmID®'s SaaS component can perform matching of the palm signature that has been recently captured with several other signatures stored in the database within a fraction of a second.
According to Lenny Kontsevich, Redrock Biometrics' co-founder, the company's recent move to waive the licensing fee of the user-friendly palm-based biometric authentication technology is a part of its plan to respond to the coronavirus outbreak and help the community combat the spread of the virus by ensuring hassle-free delivery of its biometric system to essential businesses.
Mr. Kontsevich further added that the guidelines for home quarantine amid coronavirus outbreak have highlighted the possible risks of the virus transmission by touching the contaminated surfaces or devices. This has intensified the need to adopt a touchless palm solution to cater to touch-phobic populations, which can be fulfilled by the PalmID® as it records the palm readings without the need to physically touch the device.
Source credit:
https://www.kpvi.com/news/national_news/redrock-biometrics-is-waiving-the-licensing-fee-of-its-palmid/article_b8a5568c-b7c5-52c7-8b69-2a9a3907630b.html