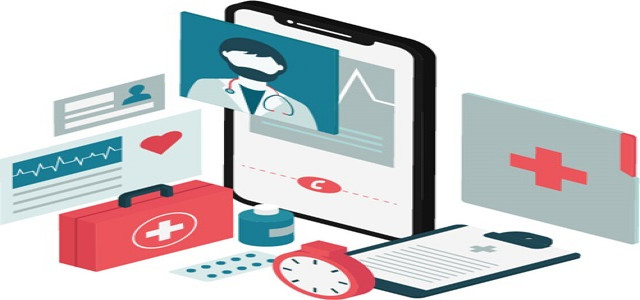 One of the fastest emerging verticals within the healthcare and medical devices space, the global stents market is set to witness numerous interesting trends in the coming years. Ongoing research and development in the industry is being powered by the rising global occurrence of cardiovascular, neurological, and heart related diseases.
These trends can be largely associated with unhealthy and sedentary lifestyles of individuals. Also, a vast majority of the people suffering from these conditions are elderly. Based on these factors, it is expected that stenting will be in demand over the next few years. A stent is basically a tiny tube inserted into a blocked passage by the doctor to keep it open.
Depending upon where it is placed, it restores the flow of blood and other fluids. With a much shorter recovery time compared to other surgical procedures, stenting can positively impact the quality of life for many people.
It is estimated that the global stents market size will exceed US$14.3 billion in terms of annual revenue by 2026, drive by rapid advances in healthcare technology and growing consumer demand for minimally invasive procedures.
Artery-opening stents have helped in preventing heart attacks for decades. However, a recently conducted research study suggests that they could also help alleviate the risk of strokes.
The new study, conducted in February 2020, shows that a self-expanding, intracranial wingspan brain stent could be effective in reducing the long-term risk of strokes and subsequent deaths in patients. According to the American Heart Association (AHA), the stent appeared to reduce this risk by almost half, indicating a major breakthrough in the application of brain stents.
The past several years have also witnessed a number of technological innovations by leading biotech players as well as research institutes. In the June of 2018, a team of researchers at the University of British Columbia had managed to develop a smart stent that can monitor subtle deviations in blood flow through an artery, detecting the narrowing at an early stage and making diagnosis and treatment more effective.
Previous records show that for every three patients with stent implants, which help prevent a heart attack by keeping the clogged arteries open, at least one experiences restenosis, or the renewed narrowing of the artery due to scarring or plaque buildup. This can lead to additional complications. The new smart stent technology uses medical-grade stainless steel and the device prototype has been successfully tested in the laboratory in a swine model.
Currently, Abbott Laboratories, Medtronic Plc, Biotronik SE & Co. KG, Biosensors International Group, Boston Scientific Corporation, Stryker Corporation, and Elixir Medical Corporation and some others are among the top players in the stents industry.
In addition to the risk of complications, stent failure and recall is a major concern among patients, requiring market players to develop novel solutions that are highly effective and risk free. Complying with strict regulatory norms is also a major challenge for healthcare and biotech companies since regulatory approvals play a critical role in ensuring product safety.
In September 2018, the U.S. FDA had approved Biotronik's PK Papyrus covered coronary stent system for the treatment of acute coronary artery perforations that generally occur during PCI. As per the FDA, the system is suitable for individuals who cannot undergo standard PCI procedures, who are allergic to contrast media, who are known to have allergy or hypersensitivity to certain materials, who are unable to take anticoagulation or antiplatelet therapy, or have untreated bleeding disorders.
Similarly, in March 2019, medical devices firm Becton, Dickinson and Company (BD) had received premarket FDA approval for the new Venovo venous stent. It is known to be the first stent for the treatment of iliofemoral venous occlusive disease.