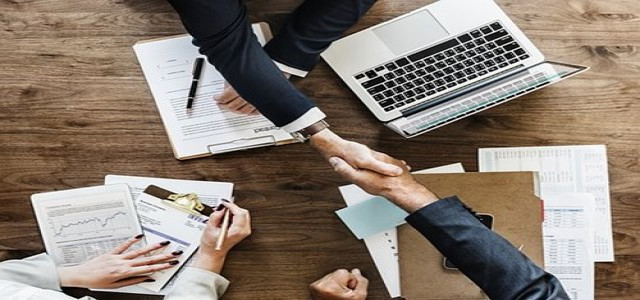 The Executive Centre has reportedly announced a partnership deal with a software platform solution provider, Anytime Mailbox.
The collaboration has been signed by The Executive Centre (TEC) to enter the digital mailbox business as well as develop white-label software. This major software development will enable TEC to further strengthen its position as an innovative, forward-thinking, & premium flexible workspace operator in the APAC region.
According to Chris Pennicott, TEC's Corporate Director of Operations, the virtual mailbox incorporates key capabilities & features that enhance the company's services to increasing serve the needs of customers via its postal mail management. Mr. Pennicott further added that the UX-focused design enables the clients to seamlessly use its services as well as allows the teams to brand the solutions appropriately in each market. Moreover, Anytime Mailbox crucially delivers responsive, outstanding customer support at the touchpoint amid the ongoing fast-pace & COVID-19 business environment.
For the uninitiated, TEC is known for delivering premium serviced office solutions such as enterprise and virtual office solutions throughout the Grade A/core CBD locations in Asia Pacific. Anytime Mailbox provides white-label digital software solutions, aiding the members of TEC in efficiently managing postal mail through an app-based service. In addition, it is currently developing mission-critical software solutions that are designed to meet the rising challenges and requirements of a Tier-1 business, which has been serving the global clientele at major business centers in the region.
As per the statement made by Anytime Mailbox's CEO & Co-founder, Matt Going, the company has made significant investments to enhance operator & customer support and allow ease of use & innovative design. It has been evolving through its continued services and working towards achieving the national and international goals.
Anytime Mailbox's Co-founder and CTO, Marcel Buechi, has cited that the company is excited to advance as the preferred provider of virtual mailbox software solutions as well as a technology partner of choice. Its extended business offerings have enabled it to effectively cater to the needs of the global enterprise customers.
Source credit:
https://www.benzinga.com/pressreleases/20/08/n17115062/the-executive-centre-tec-taps-anytime-mailbox-for-digital-mailbox-solutions-enables-rapid-scaling-