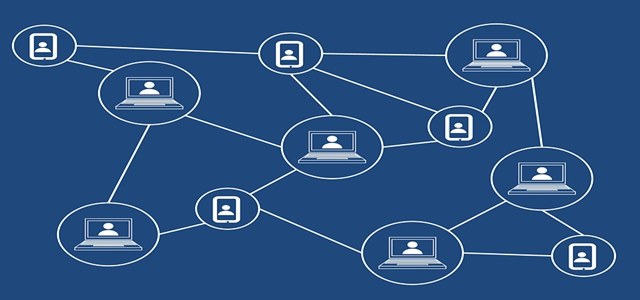 In what may be touted as a move to improve the supply chain integrity and authenticity of food products, Alibaba has announced its latest blockchain technology initiative in the food sector. The project, which is a part of the retail giant's Food Trust Framework Initiative, will deploy blockchain technology to enhance the transparency of New Zealand and Australian food products sold on its Tmall online platform.
For the uninitiated, The Food Trust Framework aims at enhancing consumer confidence regarding the transparency of cross-border trade across Alibaba's Tmall platform. The pilot, unveiled in Auckland last week, will include tagging of products with unique QR codes and blockchain technology, to verify, authenticate and facilitate accurate reporting of products during the course of shipping.
Allegedly, the trial program will witness the participation of Blackmores, the renowned Australian vitamin brand and Fonterra, the New Zealand based dairy group along with New Zealand Post and Australia Post. Blackmores' odorless fish oil and Fonterra's Anchor dairy brands will be the initial products to be tested on the network. If successful, the model will be rolled out globally.
For the record, the pilot program also involves PwC as an advisor. The professional services firm has been quoted stating that almost 40% of the food companies find it difficult to detect food fraud with current strategies. It also stated that 39% of the firms claim their products susceptible to forging.
Commenting on the gravity of Food Fraud scenario, Alvin Liu, GM – Tmall Import & Export, said that Alibaba, in response to the increasing complexity of supply chains, has created a world-leading, coordinated, and robust framework, that comprises stakeholders throughout the supply chain, to improve the visibility and augment the confidence of consumers and merchants.
The initiative, as speculated by industry experts, resembles the move by JD.com. For the uninitiated, Alibaba's biggest competitor and the acclaimed e-commerce company, last year collaborated with IBM, Tsinghua University National Engineering Laboratory for E-Commerce Technologies, and Walmart to launch Food Safety Alliance based on blockchain network.
Reportedly, last month, JD.com also collaborated with InterAgri, Australia based meat merchandizing company, to track meat traded to China.