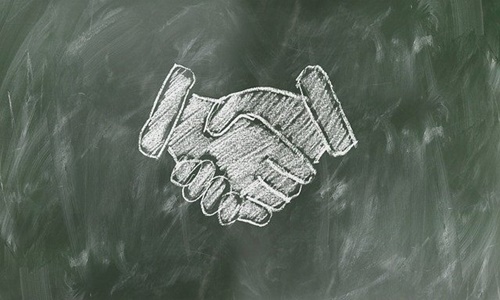 Drydocks World-Dubai, a shipyard based in Dubai, has reportedly entered into a strategic partnership with Silverstream Technologies, a maritime tech firm, for promoting air lubrication technology for the ships that arrive at the busy shipyard every year.
As a DP World subsidiary, Drydocks World-Dubai, is the biggest center in the Middle East for ship repair, new builds, conversion, rigs, as well as MRO projects, with a specific focus on renewables as well as energy efficiency initiatives.
Air lubrication is a technology approved under the IMO's Energy Efficiency Design Index (EEDI) for new vessels, the EEXI or Energy Efficiency Existing Ship Index, along with the CII or Carbon Intensity Indicator regulations, all of which take effect in 2023.
As a result of the partnership with Silverstream, Drydocks World-Dubai will be authorized to install Silverstream's technology on several retrofit projects, assisting owners in complying with stringent efficiency rules.
The partners will collaborate to promote the system, while closely exchanging information on both the commercial and technical facets of the Silverstream System's installation process. The partnership is a new milestone in Silverstream's international growth, allowing it to work with the top yards and supply chain partners globally and make use of their local connections and knowledge.
Rado Antolovic, Drydocks World CEO, has stated that, as part of its mission to improve the environmental efficiency of shipping, the firm is excited to sign this agreement with Silverstream, a cutting-edge supplier of clean technology. According to Antolovic, working together to promote a solution with a track record of effectiveness will help the firms reduce the carbon footprint of the maritime industry.
Noah Silberschmidt, founder & CEO of Silverstream Technologies, has stated that the firm is pleased to partner with Drydocks World-Dubai.
He further added that as a highly regarded yard with years of experience, it will aid in accelerating the uptake of the proven Silverstream System, improving the dependability and integrity of the supply chain, and increasing awareness regarding the technology's potential to enhance ship efficiency as well as operational flexibility.
Source credit: https://www.rigzone.com/news/drydocks_worlddubai_enters_strategic_partnership_with_silverstream-11-aug-2022-169934-article/