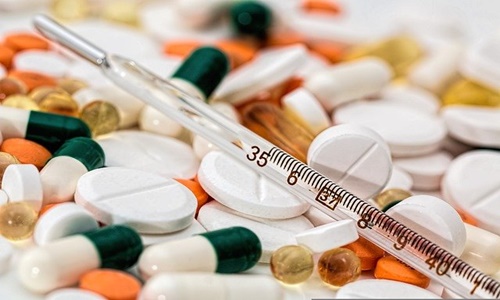 GOMed, an online marketplace for community pharmacies, has been reportedly introduced in Lagos to offer easy accessibility to safe medicines, services, and health products to Nigerians.
This new launch is said to be a strategic move undertaken by the firm to enter the burgeoning Nigerian pharma market, which is estimated to reach $2.5 billion in the coming future.
For the uninitiated, GoMed collaborates with community pharmacies across Nigeria to offer tools that demonstrate their inventory whilst displaying them to several prospective customers in their communities.
Not to mention, community pharmacies can digitize their sales process, regardless of any size, to reach more customers by leveraging GoMed.
Users can also access a range of pharmaceutical products ranging from personal care and supplements to prescription drugs and can also place their orders by speaking to pharmacists, ordering medical equipment, and even consulting a doctor.
Commenting on the latest launch in Lagos, Dr Aaron Grandy, Partner and Co-founder of GoMed Nigeria, stated that this solution was encouraged by the need to offer tools and resources required by businesses to go online and scale their operations.
Grandy noted that many community pharmacies are excessively busy and do not have the spare time and resources to set up an online shop with 5000 to 10000+ products, manage marketing, branding and communication, as well as deliver at the same time.
Grandy also stated that with these challenges, the firm asked pharmacy managers and owners if an online solution that could help them to improve their brand and help to reach more customers would be helpful, and the response was highly positive.
Moreover, the immediate advantages of GoMed to pharmacy partners include augmented sales via online channels, brand visibility by showcasing brand specialities and exceptional selling propositions.
Additionally, the other benefits include conveniently serving a broader range of audiences without threats of giving away their brand or losing customers and unrestricted access to digital tools for better business insights and visibility.
Source credit - https://guardian.ng/technology/community-pharmacy-goes-online-to-ensure-safe-medicine/