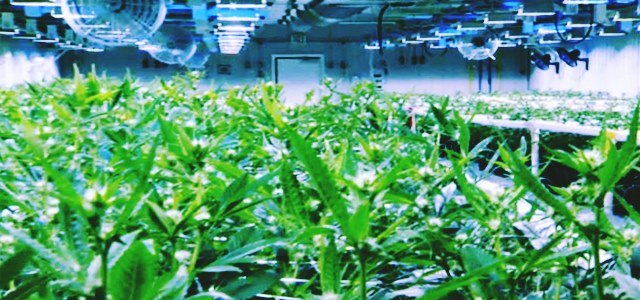 Aurora Cannabis Inc., a licensed producer of medical marijuana, has apparently decided to acquire MedReleaf, a notable medical cannabis manufacturer, for USD 3.2 billion in an all-stock bid. According to Neil Closner, CEO of MedReleaf, this is one of the biggest deals signed so far across Canada's emerging medical cannabis sector.
In the event that the agreement receives the nod of approval, it would lead to the creation of a combined entity capable of manufacturing over 570,000 kgs of medical marijuana yearly. Reportedly, the country is likely to legalize the use of recreational marijuana and the strategy is likely to benefit both the Canada-based firms.
Analysts estimate that the combined production ability of both the firms will fulfill over two-thirds of the overall cannabis demand across the Canadian market in 2019. Terry Booth, the CEO of Aurora Cannabis, has stated that the deal will provide the firm with an opportunity to tap the expansive global medical marijuana market. A key official of MedReleaf is of the view that the firm's acquisition by Aurora will provide the shareholders an immediate premium.
Reliable sources cite that the deal will provide USD 29.44 for each MedReleaf Share, an eighteen percent increase over its closing stock price at USD 24.90 last Friday. After the announcement of the acquisition deal, MedReleaf's stock price increased on the Toronto Stock Exchange on Monday. The deal between the two cannabis producing giants will escalate the expansion of Canada medical marijuana industry, claim experts.
It has been speculated that the joint entity will have a market capitalization of approximately USD 7.44 billion – a figure commendably more than that of Canopy Growth Corporation, the largest licensed producer of medical cannabis in Canada.
Earlier, Aurora had also acquired CanniMed, another Canada-based medical marijuana producer, for USD 1.1 billion in an all stock & cash transaction.