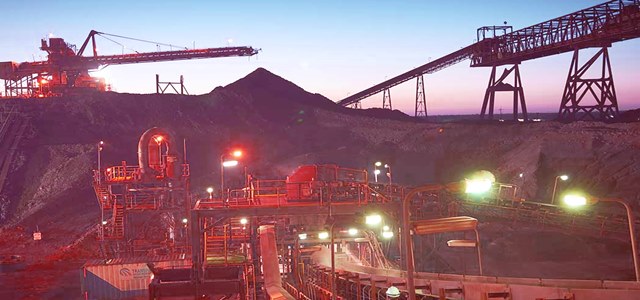 Australian company Minetec, a subsidiary of Codan Limited, has apparently won a contract for delivering an underground fleet management system to BHP's Olympic Dam copper-uranium-gold mine. The monetary value of the deal is assessed at USD 9.5 million, with a part of the funds to be provided to Minetec this year and the rest during 2019.
Incidentally, Minetec's fleet management system encompasses task management capabilities, proximity detection, and tracking.
For the uninitiated, Minetec is highly renowned in providing high-precision tracking, mine optimization technology, communication, task management, productivity, safety solutions, and tracking services for underground mining activities. The company is a well-known subsidiary of Codan Limited, the Adelaide headquartered manufacturer & supplier of metal detection, mining technology, and communications.
As per authentic sources, Codan says that the sales of its metal detectors had substantially crossed the levels achieved in the first half. The company also further adds that in the event these levels remain strong and the fleet management system is appropriately delivered in the Minetec and BHP deal, the underlying net profit after tax for the year ending may hit a valuation of around USD 38 million.
According to the company's official statement as reported in an ASX announcement, winning a contract for BHP's Olympic Dam mine is a significant milestone for the company. The statement further goes on to expound that the contract validates the competitive stance of Minetec's proprietary mine management solution, that has been developed by the company ever since its buyout by Codan Limited in the year 2012.
In a public statement, Codan declared that it anticipates reporting a better, stronger profit listing in the second half. Experts familiar with the matter claim that the company's contract with BHP, in addition to the projected increased metal detector sales would massively catalyze its growth in the second half.