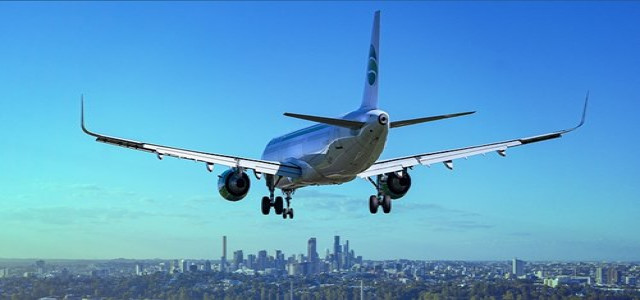 4AIR, an aviation sustainability company, has reportedly partnered with the University of Cambridge-led AIA (Aviation Impact Accelerator) to develop evidence-based, interactive tools to educate the aviation industry, the decision-makers, and the public about pathways to attain Net Zero Flight.
The collaboration has been financially supported by 4AIR and its Aviation Climate Fund, which leverages contributions from 4AIR clients on the basis of their carbon footprint to bolster research and development for future emissions reduction solutions and aviation technologies.
According to Kennedy Ricci, President of 4AIR, future technologies are necessary to achieve sustainability goals like Net Zero Flight, as they enable actual reductions in emissions within the industry beyond Sustainable Aviation Fuel (SAF) and offsets.
Ricci added that the company's collaboration with the Aviation Impact Accelerator will help in bringing leading industry practitioners and academics together to recognize new methods to Net Zero Flight.
Imperative to note that the increasingly progressive ratings of 4AIR foster sustainability. It includes steps towards emissions neutrality, carbon neutrality, and emissions reductions. Reductions can be attained by purchasing more advanced aircraft, through operational changes or SAF.
Recently, 4AIR unveiled an interactive SAF map for business jets. SAF and carbon offsetting will boost progress but are not separately enough to attain true zero impact.
The multidisciplinary AIA, with the support of a small funders group including the Aviation Climate Fund and 4AIR, will advance efforts over attaining reductions in emissions by encapsulating the entire system, from power sources and raw materials to fuel production and transport as well as introducing new aircraft operations and technologies.
Apparently, this will provide an overall understanding of the situation for participants of the private aviation industry, decision-makers, and the public to back new technologies.
For the record, 4AIR is a pioneer in providing sustainability solutions beyond simple carbon neutrality. The company's industry-first framework aims to address all kinds of climate changes and offers a verifiable and simplified method to attain relevant emissions reductions.
Source credits:https://www.businesswire.com/news/home/20211208005761/en/4AIR-Partners-with-the-University-of-Cambridge%E2%80%99s-Aviation-Impact-Accelerator-on-Pathways-to-Net-Zero-Flight