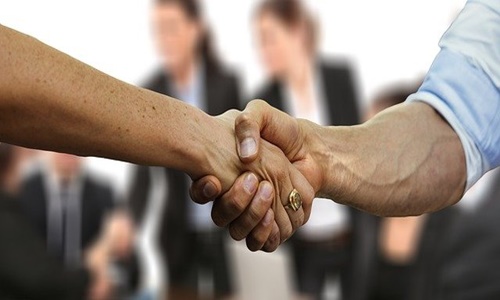 Adverty AB, a leading in-game advertising platform, has recently unveiled an exclusive partnership with Yazle, a specialized digital media company.
Under this agreement, Yazle will be able to sell and represent Adverty's complete inventory in the MENA exclusively. This will be done on a managed service basis, empowering the regional advertisers to grasp unified, immersive, in-game advertising opportunities.
Adverty and Yazle's partnership comes at a time when more advertisers are aiming to communicate within virtual worlds.
Notably, the MENA region is becoming a prominent hub for gaming, with eSports gaining high popularity. Meanwhile, the crown prince of Dubai has recently announced a 'metaverse strategy' that is expected to offer 40,000 jobs and US$ 4 billion to the economy over the next five years.
Commenting on the latest move, Adverty's VP Partner Sales, Alex Ginn, stated that, with this partnership, the company becomes one step closer to its global representation since Yazle holds a robust gaming proposition in the MENA markets, given its association with Activision Blizzard in the region.
According to Ginn, the firm has expressed excitement toward the recent collaboration with Yazle, who has strong knowledge in gaming, enabling it to offer groundbreaking, in-game formats in the region.
He went on to add that this will be a considerable asset to brands and agencies in these countries, providing entirely new possibilities for engagement with audiences.
While speaking on the development, Jamie Atherton, Yazle's managing director, stated that the firm is delighted to collaborate with Adverty and bring its world-class, immersive in-game formats to brands and customers in the region.
He added that the firm is keen on collaborating with a powerful partner with cutting-edge technologies and providing formats such as in-game video advertising.
For the uninitiated, the in-game platform also launched streaming video technology for In-Play ads, bringing industry-first programmatic video advertising formats to the gaming world.
Source credit - https://www.exchangewire.com/blog/2022/08/18/adverty-yazle-announce-exclusive-in-game-ad-partnership-in-mena-region/