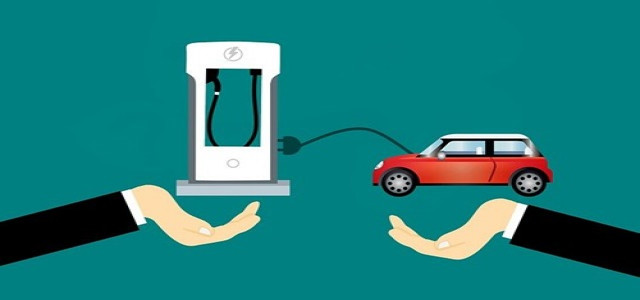 Ample, a company developing battery swapping tech for EVs, has reportedly secured another USD 30 million from Banco Santander, a Spanish multinational financial service firm, and The Blackstone Group. The major part of the round was contributed by The Blackstone Group, which offered USD 25 million whereas Banco provided the rest. To date, Ample has raised close to USD 260 million.
The California-based company should be nearing unicorn status, i.e. a valuation of USD 1 billion, considering its valuation being USD 890 million back in August.
John de Souza, the Co-Founder of Ample has stated that the funding will be allocated towards scaling operations. He added that the company needs to expand its production, installation, and support functions in order to deploy thousands of vehicles in the coming years.
Mr. de Souza affirmed that the company will be expanding its business operations in Europe next year. Market demand as well as the urgency of shifting to electric vehicles, as highlighted at COP26, is driving the need for scale.
Ample works on a simple idea: instead of an electric vehicle charging its battery at a battery station, the company has proposed swapping, using the modular battery packs of the company, which can be done at dedicated stations.
Earlier in 2021, Ample forged an alliance with Uber to leverage the battery swapping stations of the company at select locations in the Bay Area. Both firms have agreed to extend the collaboration to Europe, where Uber intends to electrify half the rides booked across seven European capitals- Amsterdam, Berlin, Brussels, Lisbon, London, Madrid, and Paris- by 2025.
Furthermore, Ample established a partnership with Sally, a New York City-based EV rental company, to install the swapping service of the company across NYC, San Francisco, Chicago, and Los Angeles.
The two partnerships reflect Ample's focus on fleet companies which can streamline their operations using battery swap technology.
Source Credit:
https://techcrunch.com/2021/11/10/ample-is-the-ev-battery-industrys-newest-unicorn/