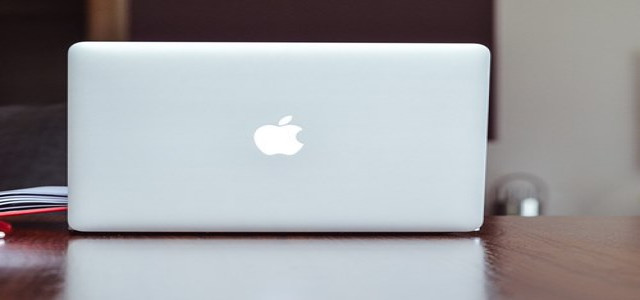 Apple Inc announced that it has scheduled a special event called 'Time Flies' on 15th September. Investors are fans are expecting an addition in the company's core product portfolio. The company usually launches its important products in September but in July, the company announced a delay in the iPhone 12 launch. A new version of an iPad or Apple Watch is also expected to be launched in the event.
Apple confirmed that the event will stream on its website from its campus in Cupertino, California. Due to the ongoing COVID-19 pandemic, the event will be conducted virtually for the first time which otherwise is huge and packed with hundreds of journalists. The 'Time Flies' event is scheduled on 15th September at 10 am PDT/ 10.30 pm IST.
The 'Time Flies' event is mysterious but is expected to focus on the new iPad Air and Apple Watch Series 6. According to the rumors regarding the Apple Watch Series 6, instead of a design change, new health features will be added to the watch. With the same design as series 5, apple watch series 6 will have some fresh features like sleep tracking, blood oxygen monitoring, and improve ECG.
After the announcement of the event, the hashtag #AppleEvent with blue emoji has started trending on twitter.
Last year, Apple made a deal of $1 billion to acquire the major part of Intel's smartphone modem business. This gave Apple greater control over its supply chain. The acquisition took place after Intel announced that it was ceasing efforts to contend with modem chips for 5G network synched smartphones.
Apple iPhone 12 is reported to be Apple's first 5G iPhone with the next-generation technology and is expected to sport a new design. The new iPhone will be launched in four screen sizes ranging from 5.4 to 6.7 inches. Also, they are expected to feature OLED panels and regular performance upgrades.
Source:
https://financialpost.com/pmn/business-pmn/apple-plans-special-event-for-sept-15-new-products-anticipated#:~:text=from%20our%20team.-,Apple%20plans%20special%20event%20for%20Sept.%2015%2C%20new%20products%20anticipated,said%2C%20without%20providing%20further%20details
https://www.moneycontrol.com/news/technology/time-flies-apple-event-on-september-15-apple-watch-series-6-new-ipad-air-expected-iphone-12-launch-unlikely-5814831.html
https://thesocialdigital.com/appleevent-blue-hashtag-trends-on-twitter-ahead-of-announcement
https://www.thehindu.com/sci-tech/technology/first-5g-iphone-expected-at-apple-online-event-sept-15/article32556381.ece
https://www.news18.com/news/tech/apple-iphone-12-launch-soon-everything-we-know-so-far-about-apples-first-5g-iphones-2858315.html