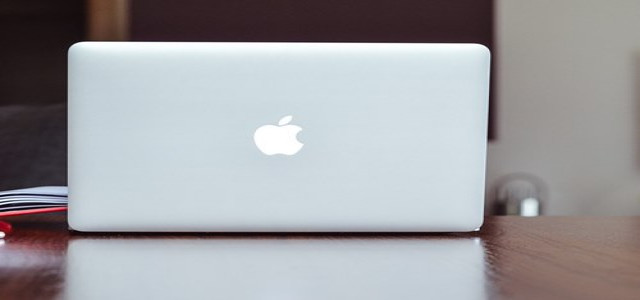 Apple is organizing its event, "One More Thing" on November 10th in which the company is expected to unveil its first Arm-based Macs that work on Apple Silicon chips rather than Intel processors that the company issued since 2005.
The phrase "One More Thing" was specifically used by the tech giant's former CEO, Steve Jobs to signify the announcement of a key product. The last time Apple used the phrase in 2017 to reveal iPhone X.
At WWDC in June, the iPhone maker announced its plan to switch to its own Apple Silicon CPUs from Intel processors, pledging that the 1st computer made using the Arm-based chips would release in 2020. Apple confirmed that it is making the augmentation for the same reasons as its move to Intel chips in 2005. It also claims that the computer can deliver better performance with reduced power consumption from its Arm-based efforts instead of Intel's processors.
It is rumored that Apple will begin with a MacBook of some type for its first Arm computer, the company's focus is on its complete product portfolio, from laptops to desktops.
Additionally, there are chances that the tech giant will launch macOS 11 Big Sur, which is in beta for months and announced at WWDC. To support the news, the Easter egg on the Apple event page gives a clue that the enterprise will launch a new MacBook.
The new MacBook models are rumored to lack a mini-LED display, which will be available in the 14-inch and 16-inch MacBook models debuting in 2021, as per popular analyst Ming-Chi Kuo. The rumored 24-inch iMac models are going viral on the web. However, the 24-inch iMac is estimated to launch in H1 2021 along with the 14-inch and 16-inch MacBook Pro models.
In its recent "Time Flies" event, Apple launched its iPhone 12 series along with HomePod mini and Apple watch series 6, which is powered by a new S6 chip
Source: https://www.theverge.com/2020/11/2/21546136/apple-event-date-time-november-10th-one-more-thing-arm-mac-silicon
https://www.theverge.com/2020/9/15/21430844/apple-event-recap-biggest-announcements-watch-series-6-se-ipad-air
https://www.moneycontrol.com/news/technology/apple-one-more-thing-event-to-be-hosted-on-november-10-new-silicon-powered-13-inch-macbook-pro-macbook-air-models-expected-6057371.html