Apple & Volkswagen join hands to manufacture self-driving vans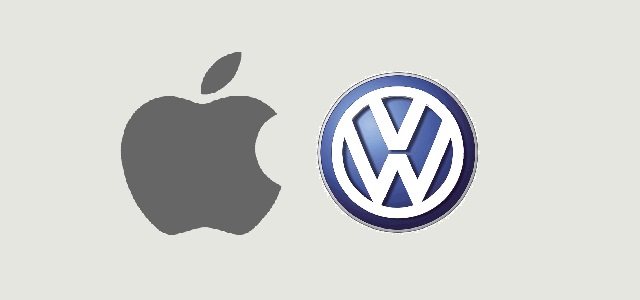 Apple has apparently teamed up with the German automotive giant Volkswagen to manufacture self-driving vehicles that would ferry employees across its campuses. As per reliable sources, the latest collaboration would primarily aim at transforming Volkswagen's T6 transporter vans into autonomous buses.
Sources reveal that Apple has had little success with its attempts to foray into the automobile sector since it established a self-driving car program back in the year 2014. The Cupertino based tech giant had been forced to narrow the scope of its ambitious program as major automakers along the likes of Mercedes and BMW declined to form partnerships with the firm.
For the record, the initial goal of the iPhone manufacturer was to roll out its own autonomous and revolutionary vehicle, code-named as 'Titan', with a luxurious interior where its passengers would face one another. However, the company had been compelled to restrict its aspirations as its alliances with automotive industry leaders failed to come to fruition, cite sources.
Reportedly, Apple has had some success in the recent past in spite of a bumpy ride into the field of automated vehicles. The firm had launched another program in 2015, where it teamed up with a company named as Torc Robotics to retrofit two Lexus SUVs with sensors. The project, christened as Baja, witnessed the manufacturing of more than 50 autonomous vehicles that are currently being utilized by Apple for testing and data collection.
Californian officials have recently permitted Apple to deploy three of these vehicles on public roads as part of its self-driving tests. Sources reveal that although Volkswagen might not be the first choice of Apple, the alliance would undeniably boost its presence across the self-driving cars industry. The details on when the new vehicles would first hit the streets are yet to be declared, cite sources familiar with the development.