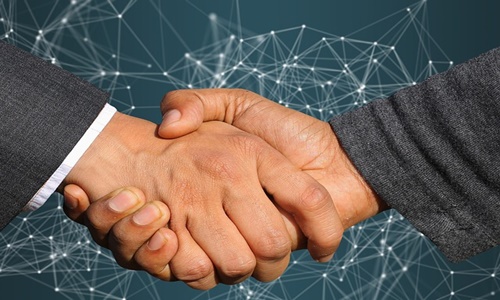 Leading unified SASE solution provider, Aryaka has reportedly extended its partnership with Check Point Software Technologies to combine its global SD-WAN with the latter's Harmony Connect for cloud security. The collaboration will also merge the on-premise security with Quantum Edge and virtualized next-generation firewall of Check Point for delivering a global Managed SASE offering.
For the record, Aryaka and Check Point are successfully working together since 2020 for continually coming up with offerings for enhanced customer experience.
Check Point and Aryaka's joint managed SASE solution offers enterprise-grade security by deploying SD-WAN to deliver superior resilience, connectivity, and application acceleration capabilities.
Apparently, while Aryaka's SmartConnect provides SLA-driven reliable global connectivity and exceptionally faster application performance to enterprises, Quantum Edge and Check Point Harmony Connect adds a layer of security controls required for web and cloud-bound traffic.
Aryaka and Check Point, together, offer top-notch SD-WAN as well as security SASE platform to enterprise users that access the mission-critical on-premise hosted solutions and the application directly going to the internet for retrieving the cloud applications.
Senior Vice President, Product Management, Aryaka, Hugo Vliegen, revealed that Aryaka's partnership with Check Point rendered strong results for businesses and the customers over the years while highlighting the team's anticipation in continuously bolstering that success together.
As per Hugo, while most companies are ripping and replacing the current hardware and software, the new collaboration with Check Point would be predicated on simplicity, optionality, and flexibility.
Aryaka and Check Point's expanded offering renders benefits for various common scenarios, such as security for distributed enterprises, connected branches to cloud security, and the automatic forwarding of all public internet traffic to the co-located next-generation firewall of Check Point.
Head of Product Management, SASE, Check Point, Eytan Segal, claimed that the extended partnership with Aryaka for providing prevention-first security from Check Point to Aryaka's SD-WAN networking solution was crucial for progressing in the common mission of delivering best security.
It has further been revealed that Aryaka and Check Point would be co-hosting a party on April 26 at RSA.
Source Credits: Aryaka and Check Point Software Technologies Extend Partnership for Global Managed SASE (prnewswire.com)