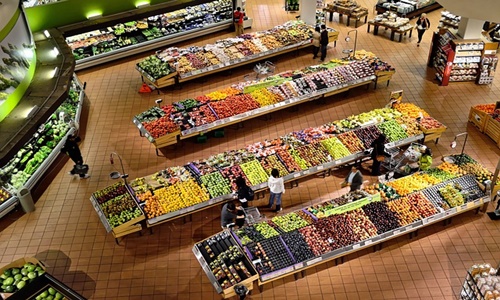 Asda, the well-known British supermarket chain, has reportedly unveiled a planned restructuring that will put hundreds of employees in danger and shift thousands to lower-paying positions.
Apparently, this third-largest grocery store chain in the U.K. by market share claimed that the adjustments were made as part of an efficiency push, with sharp criticism from the GMB union.
The business wants to move certain overnight restocking shifts from 184 stores to the daytime, which may risk 211-night shift manager positions.
Asda announced that the alterations would also have an impact on 4,137 hourly-paid employees, whose shift schedules would transit to the daytime and cause them to forfeit a night shift and pay the premium of at least £2.52 (US$3.12) per hour for replenishing items such frozen food, tins, and pasta.
Additionally, the plans call for a 25% reduction in the opening hours of 23 in-store Post Office branches and the closure of seven in-store pharmacies, which hold 14 pharmacists and 48 other staff members.
As per sources, this reorganization takes place as discount retailers Lidl and Aldi continue to eat out at the client bases of the big grocers amidst the cost of living crisis, putting pressure on supermarket profitability.
Apparently, the sector signaled a year ago that the days of competing for customers by providing loss-leading fuel offers were over as value ranges and necessities have now become the major battleground.
The GMB union is concerned that over 4,000 jobs might actually be lost and announced that its representatives would be gathering later on Thursday to deliberate its response but warned that a struggle was approaching.
Nadine Houghton, the national officer, stated that the long-term implications of this on low-paid retail associates are that a night worker on 30 hours is likely to lose in the range of £300 to £400 ($371 to $494) a month, amid a cost-of-living crisis.
Source credit: https://news.sky.com/story/asda-shake-up-risks-job-cuts-and-lower-pay-for-4-000-night-workers-12795895