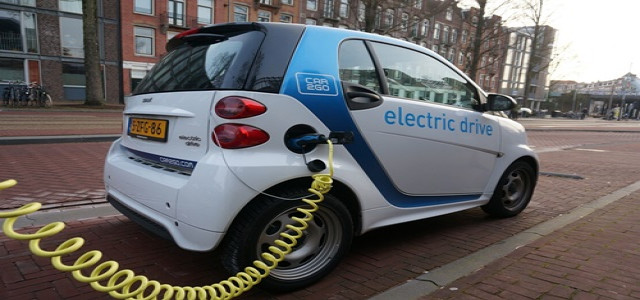 Ashok Leyland, the flagship company of Hinduja Group, has reportedly held talks with investors to raise funds for its newly formed EV (electric vehicle) subsidiary Switch Mobility. The Chennai-based automaker is seeking funds for upscaling its product portfolio and EV technology.
According to Gopal Mahadevan, the Chief Financial Officer and whole-time Director of Ashok Leyland, the funds will be used for the development of new technologies for buses, electric light commercial vehicles for domestic as well as the global market.
Mr. Mahadevan added that the initiative of electric vehicles is crucial for the company, which is why it is looking for the right investors. He affirmed that the company is looking into different investment alternatives and there are ongoing discussions pertaining to financial and strategic investors.
The automotive company diverted its electric vehicle division to effectively explore growth opportunities through partner onboarding.
The Ashok Leyland board approved the transfer of EV business to Switch Mobility Automotive for USD 32.22 million (Rs 240 crore) on a slump sale basis. The new firm operates from its office in Chennai, India, and Leeds, the U.K.
Major automakers are taking significant steps towards the adoption of electric vehicles as the government pushes for EVs to curb its oil import bill and mitigate the pollution. Bajaj Auto, TVS Motor Company, and Mahindra & Mahindra are looking for investments, whereas Tata Motors has found a couple of investors for its electric vehicle subsidiary.
Some of the emerging domestic automakers have already unveiled electric SCVs (small commercial vehicles) for cargo-based applications. Although these are startups, the companies have plans to expand rapidly and establish a pan-India presence.
For those unversed, Switch Mobility has electric buses with a seating capacity ranging from 32 to 99 and 200 to 300 km of drive range on a single charge.
Source credits:
https://www.moneycontrol.com/news/technology/auto/ashok-leyland-in-talks-with-investors-to-raise-funds-for-ev-subsidiary-switch-mobility-7720161.html