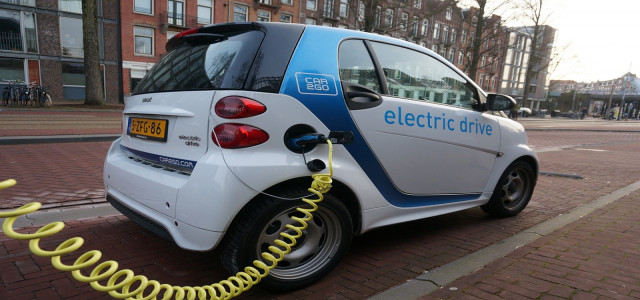 Ashok Leyland, the flagship firm of the Hinduja Group, has reportedly planned to invest around USD 200 million in electric vehicle ventures through Switch Mobility Ltd., the company's UK-based arm, over the next few years.
Switch Mobility will represent the group in the commercial e-mobility sector across the globe, by introducing an eLCV (electric light commercial vehicle) in India later this year.
Ashok Leyland relies on Switch Mobility to contribute significantly in achieving its goal of becoming one of the top ten companies in the commercial vehicle sector across the world through Switch's EV vehicles. This will enable it to cater to markets developed in the Europe, Japan, and the United States.
The CFO of Ashok Leyland, Gopal Mahadevan, apparently stated that the company will possibly invest around USD 150 to 200 million in this EV journey over the next few years. He added that the primary focus of the investment will be releasing new vehicles, technologies, prototypes, and collaborations among others. He also stated that the company will be further investing into manufacturing facilities as business scales up.
Dheeraj Hinduja, the Chairman of Ashok Leyland and Switch Mobility, also commented on the investment, stating that the group is confident about the acceptance of its products by the market. Switch will enable Ashok Leyland to satisfy its long-term vision of being a top-ten player across the globe.
He added that over the past few years, Ashok Leyland has faced constraints owing to its limited range of products in international markets and was not able to enter bigger markets like the Europe, the United States, and Japan. With the help of Switch, the company will be able to enter these markets which were out of reach until now.
Currently, the group has invested around USD 130 million into Switch Mobility. Andrew Palmer, the CEO and Executive Vice Chairman of Switch Mobility Ltd., UK, supposedly said that the launch of eLCV is an immense value proposition for India and other developing markets.
Source credits:
https://www.moneycontrol.com/news/automobile/ashok-leyland-to-invest-up-to-usd-200-million-in-evs-7242291.html