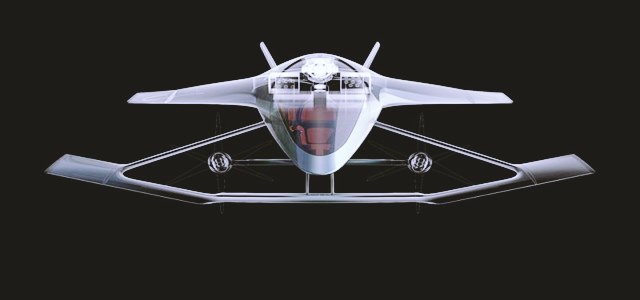 British luxury carmaker, Aston Martin has recently revealed its luxury concept aircraft with VTOL (vertical take-off and landing) capabilities. Previewed as the Volante Vision Concept, sources reveal that it has been produced in partnership with Cranfield Aerospace Solutions, Cranfield University, and Rolls-Royce that are combinedly aiming to take the concept aircrafts to the skies by 2020.
Reports reveal that the Cranfield University & Cranfield Aerospace Solutions will be dealing with the technical development of the vehicle, while Rolls-Royce will be providing with its hybrid power source.
The Volante Vision Concept is a luxury three seat aircraft and intends to provide a glimpse of how Aston's flying autonomous hybrid-electric vehicle model could look for the future inter-city and urban air travel. It has been reported that the concept will get the latest advances in electrification, autonomous, and aerospace technologies in conjunction with Aston Martin's signature design.
If experts are to be believed, flying cars have long been the dream for many autonomous industry majors, and Aston's debut in this regard seems to be a rather luxurious one. They in fact claim that Aston Martin's flying car concept is a real feast for the eyes and the company, as always has not failed to ooze a classic style.
Aston describes the look as quite futuristic and sleek that has been crafted in-house. Marek Reichman, the design chief, was further quoted saying that the craft comes at the beginning of a new generation of vehicles in the urban transport industry where the VTOL concept is no longer a science fiction.
Andy Palmer, CEO, Aston revealed in a company statement that on an average, humans have always spent one hour in commuting to and from work. Surprisingly enough, the distance from workplace has been termed by the mode of transportation available. He further added that the Volante Vision Concept illustrates the company's solution in combating urban transport issues and heavy traffic.