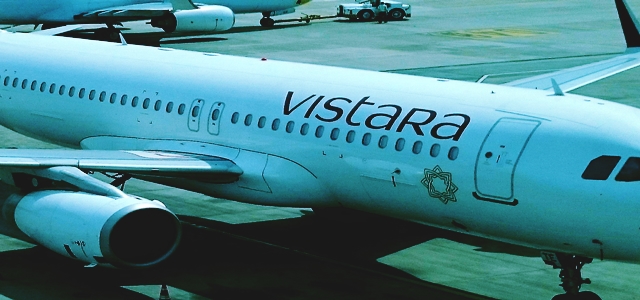 UK's largest airline, The British Airways, recently announced a codeshare agreement with Indian domestic airline firm, Vistara, a move that would allow passengers to book flights directly to London from destinations currently operated by the Indian airline.
According to The Times of India, British Airways declares on adding its 'BA' designator code to about 60 Vistara operated flights each day from 13 Indian cites which include Amritsar, Ahmedabad, Kochi, Goa, Kolkata, Bhubaneshwar and Pune, that have earlier been more difficult to access from the UK.
Passengers travelling on Vistara airliners will be served with complementary meals and offered to choose between three cabins, including Vistara's Premium Economy class. In addition, British Airways travelers availing the codeshare flights can check their bags directly to their destination. Since both airlines use the same terminals at Mumbai and Delhi airports, it will be easier for passengers to connect on to the domestic airline services, claim sources. British Airways operates two way flights a day from Heathrow to Mumbai, a daily flight to Chennai and a double daily service to Delhi. In addition, the airline also offers services to Hyderabad and Bengaluru airports.
British Airways Head of Alliances, Rishi Kapoor, has been quoted by reliable sources to say that the airline is delighted to associate with India's renowned airline brand and are looking forward to expanding their airline network in the region. Vistara being on board is a great news for the company and its customers based in these important cites, as it would further open a whole new range of holiday destinations for valued customers, added Kapoor.
British Airways has made plans to roll out a £4.5 billion customer investment plan which includes adding 72 new aircrafts in its existing fleet and installing them with top notched Wi-Fi service.
Seats can be booked from British Airways official website and the codeshare flight services would begin from September 27, 2018, claim reports.