ComfortDelGro announces trial of new fully electric taxis in Singapore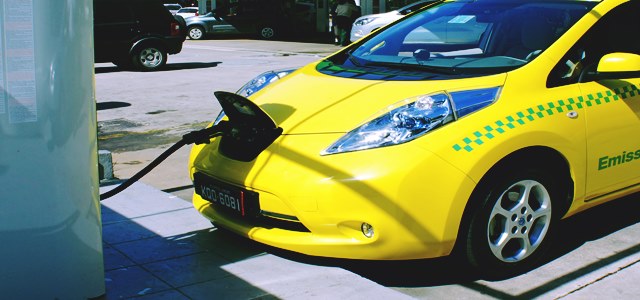 ComfortDelGro, a land transport company operating in seven countries, announced on Thursday that the trial of two fully electric taxis having fast-charging capabilities has commenced in Singapore. The two Hyundai Ioniq taxis, unlike the petrol-hybrid taxis that exist in ComfortDelGro's fleet, are completely electric and can be completely charged in under 30 minutes, the company mentioned in a statement.
The company further informed that a fully-charged electric Ioniq taxi has a range of over 200kms on a single charge. It said that the cost of charging these taxis is only one third of the diesel costs for the same distance travelled, making it much cheaper to fully charge the electric Ioniq. Allegedly, the electric Ioniq taxis will have a starting fare of S$3.90.
The taxis are fitted with a smart battery technology, reports confirmed, that allow the vehicle to charge the battery using electric energy generated at the time of deceleration and when applying brakes through the paddle-shift regenerative braking system. Going downslope will also charge the taxi's battery, the report further stated.
Sources at ComfortDelGro mentioned the availability of technologies like autonomous emergency braking, lane-keeping assist system, blind spot detection and smart cruise control, which are featured in the petrol-electric hybrid taxis. The sources further stated that if the Singapore trial is successful, the company will definitely look to purchase more electric vehicles to add to their fleet.
Ang Wei Neng, the CEO of ComfortDelGro, said the company has long been searching for reliable and safe electric vehicles that have fast charging ability. It wanted the cab drivers to save as much time as possible due to the competitive nature of the business and was looking for an option that could offer the shortest or fastest charging time, he added.