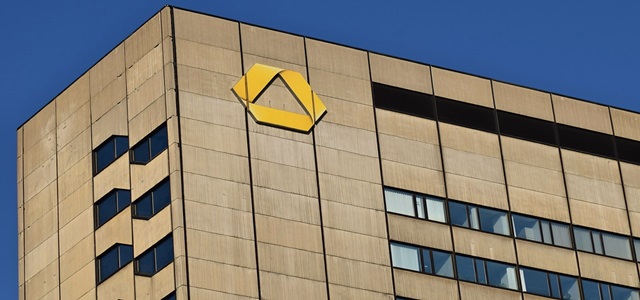 Commerzbank partners with GTC to digitize its trade finance business
Commerzbank, a major German bank, has recently entered a strategic partnership with a leading Canada-based application service provider, GlobalTrade Corporation (GTC) which is essentially a multi-bank trade finance platform, connecting global corporations to their financial institutions. Commerzbank plans to utilize GlobalTrade Corporation's @ GlobalTrade™ platform to support its digital trade finance product range, reports source.
For the record, Commerzbank is operational as a universal bank, headquartered in Frankfurt. The bank was recorded as second largest in Germany in the 2019 financial year. It has presence in more than 50 countries around the world and provides one-third of Germany's trade finance.
GTC is a software developer & application service provider with product solutions to improve trade finance & trade services. The @GlobalTrade systems help sellers, traders, buyers and financial organizations to communicate faster and more efficiently, while cutting down risk and improving monitoring and control. GTC's customers include financial organizations which need supply chain finance solutions as per client needs.
As a leading trade finance bank, Commerzbank considers digitalization and automation of processes as key priority. The potential partnership will leverage Commerzbank's exclusive network footprint and GlobalTrade Corporation's multi-bank technology along with SWIFT connectivity, to meet the trade finance requirements of corporate clients across the globe, more efficiently and effectively.
Klaus Josef Müller, Head of Trade Finance & Cash Management Product Management, Commerzbank was reportedly quoted saying that Commerzbank has found a strategic and reliable business partner in the trade finance business in GTC. The synergy is expected to deliver digital, multi-bank trade finance solutions to clients, along with an extended range of trade products.
Nick Pachnev, GTC's Chief Technology Officer said that GTC hopes to deliver meaningful solutions to their corporate clients with assistance of Commerzbank. Pachnev added that combining technology with Commerzbank's leading capabilities in trade services will offer a potent solution that benefits corporates engaged in export and import of products and services.
Source credits: https://www.businesswire.com/news/home/20190519005018/en/Commerzbank-Partners-GTC-Digitize-Automate-Trade-Finance