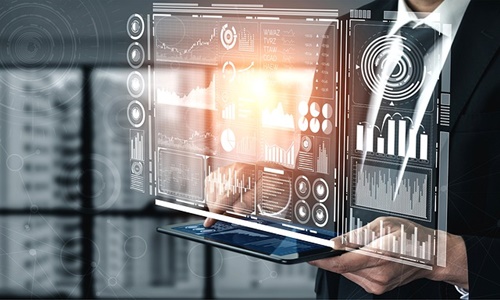 Resistant AI, a well-known AI and ML financial crime prevention specialist, and ComplyAdvantage, a RegTech company that provides anti-money laundering technology, have recently announced the availability of their solution to combat financial crises across the U.S. and Europe.
Notably, financial crime has emerged as one of the multi-trillion-dollar problems.
As per the data shared by the UN (United Nations), the projected amount of money laundered worldwide in one year is 2-5% of the global GDP or 800 billion - 2 trillion US dollars.
Although the money laundering and fraud costs to financial institutions and other businesses are significant, the damage and cost to society and economies are enormous.
Combining Resistant AI's capabilities with Comply Advantage's transaction risk monitoring platform will extend the AML (anti-money laundering) and anti-fraud protections offered to financial institutions as well as other businesses by:
Empowering them to discover the earlier unknown patterns of behavior and recognize new risks faster
Providing alert prioritization so companies can focus their investigative resources on the greatest danger regions
Sources claim that with these skills, companies can shift to a more dynamic approach to financial crime detection for detecting innovative activity as it occurs.
Valentina Butera, Head of AML and AFC Operations at Holvi, commented that efficacy and effectiveness are crucial for scaling.
According to Valentina, deploying an AI-driven transaction monitoring solution implies that the firm can grow its customer base without increasing its headcount at the same rate.
Valentina further stated that combining Resistant AI and ComplyAdvantage can assist in more efficiently managing the risks whilst adapting to and identifying previously unknown risks.
Reportedly, today's announcement concurs with the unveiling of a new thesis paper on AI in transaction monitoring, which Resistant AI and ComplyAdvantage have co-authored.
The paper examines how customers like Holvi can improve the speed and accuracy with which they monitor transactions for fraud and other financial crime concerns.
Source credit - https://www.prnewswire.com/news-releases/resistant-ai-and-complyadvantage-launch-ai-transaction-monitoring-solution-to-combat-fraud-and-money-laundering-301645459.html