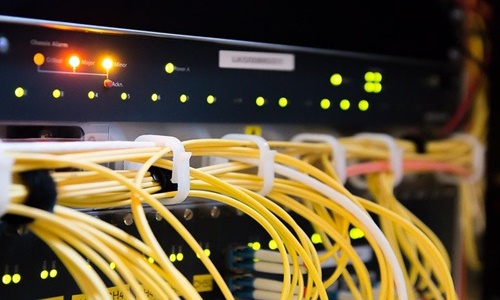 Intercontinental Exchange, Inc., a technology, data, and market infrastructure provider, has reportedly announced that the Taiwan-based CTBC Investments Co., Ltd. has chosen the ICFSFDI or ICE FactSet® Selected Financials and Data Industry Index for its novel CTBC Selected Financials and Data Industry ETF.
The ICFSFDI is a modified, rules-based float-adjusted equity benchmark weighted by market capitalization to monitor the performance of top asset managers, exchanges, banks, broker-dealers, and analytics and financial data firms that offer goods and services to the financial system across the globe.
On August 26, 2022, the CTBC SFDI ETF, which will use the ICE index as a baseline, is anticipated to get listed on the Taiwan Stock Exchange.
Magnus Cattan, ICE Fixed Income and Data Services' head in the Asia Pacific, expressed that a reputable asset manager such as CTBC Investments would introduce a unique ETF benchmarked to an ICE index, providing exposure to international financial data and capital markets.
Cattan added that the firms in the index are extensively integrating finance and technology, creating cutting-edge innovative products and services for their customers. The expanding range of thematic indexes gives investors exposure to global and regional megatrends while providing diversified sources of return for the portfolios of investors.
For the unversed, CTBC Investments is the third-biggest asset management firm in Taiwan when it comes to assets under management in bond ETFs.
This is the second CTBC ETF to be released in 2022 that has been benchmarked to an ICE index, which is also a part of the larger deal revealed in November 2020 by CTBC and ICE to establish ESG indexes as well as financial products for participants in the Taiwanese market.
ICE's global index family acts as the performance benchmark for over USD 1.5 trillion in assets controlled by investors worldwide.
Source credit: https://www.businesswire.com/news/home/20220825005671/en/CTBC-Investments-Selects-ICE-FactSet-Selected-Financials-and-Data-Industry-Index-for-New-ETF