Daimler Trucks' Freightliner unveils Cascadia with Level 2 autonomy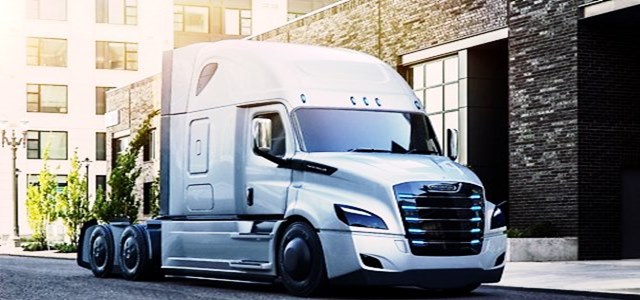 Recently at the Consumer Electronics Show in 2019, Freightliner, a Daimler Trucks subsidiary, unveiled its Class 8 Freightliner Cascadia which is being hailed for its innovative automated driving features. The company would be adding Level 2 autonomous technology to its trucks later in 2019.
For the record, Cascadia Level 2 autonomy is designed in lines of Nissan's ProPilot Assist, Tesla's Autopilot and GM's Super Cruise as it allows the driver to take his hands off the wheel but is able to over-ride the autopilot mode whenever necessary.
Martin Daum, CEO, Daimler Trucks and Buses reportedly stated that the company is looking to incorporate more automated driving features as it moves forward. Sources cite that Daimler will stop pursuing the lining up of trucks behind a lead vehicle or platooning it its Class 8 trucks. Though this approach was first adopted to save fuel, actual testing proved that more fuel was wasted as the trucks got back into the platoon position after they are split by traffic.
The Autoblog reports that instead of the platoon, the company will pursue high automation in its trucks which has encouraged Daimler to skip Level 3 autonomy and adopt Level 4 autonomy. While in Level 3 the diver must still be ready to take over driving, in Level 4, the driver can completely relinquish control of the vehicle, which necessarily means that, theoretically, the truck can complete an entire journey without the driver having to intervene. However, the trucks will still have steering wheel and pedals and will be equipped with Detroit Connect Analytics which will send a notification to fleet managers if the drivers take their hands off the wheel for more than 60 seconds.
Reliable sources report that Detroit Connect Analytics is a part of Detroit Assurance 5.0 which consists of advanced driver assistance features such as Active Brake Assist to detect pedestrians, Lane Departure Warning, Adaptive Cruise Control and Side Guard Assist that detects objects on the side of the truck even when it is rigged to a 53-foot trailer.