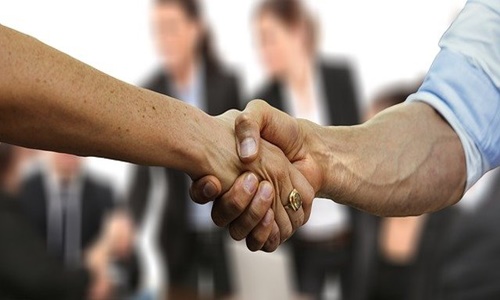 Dubai Land Department has reportedly announced a strategic partnership with leading banking group Emirates NBD on milestone projects aimed at boosting the real estate proposition of the UAE.
The automation and digitization of rental cheque payments using the Central Bank of UAEDDS, UAE's Direct Debit System, align with the government's vision of paperless payment ecosystems and the Dubai 10X project.
This partnership will be beneficial for property management companies and landlords by taking away the regulatory activities necessary to manually manage post-dated cheques.
It will also provide a viable digital option to tenants for paying rent using their bank accounts instead of providing cheques. This will enable them to avail flexible payment plans from property management companies.
Furthermore, Emirates NBD can allow individual overseas investors seeking to buy property in Dubai to easily open non-residential savings accounts. This would help in easing their purchase and conveniently managing their rent collection and property.
A dedicated relationship management team will provide support to the international investors to assist them throughout the journey of account opening.
According to DLD Director General His Excellency Sultan Butti bin Mejren, the partnership with Emirates NBD is part of UAE's aim to provide an administrative environment to serve property owners and tenants.
His Excellency added that the collaboration aligns with the country's efforts to completely digitize its services as planned under the Dubai Paperless Strategy.
On the other hand, Emirates NBD Vice Chairman and Managing Director Hesham Abdulla Al Qassim commented that such strategic collaborations will provide tenants and landlords with an automated, easy-to-operate rent collection and management system.
Last year, the Government of Dubai announced its decision to go paper-free, taking away over a billion pieces of paper used for administrative transactions every year.
As a paper-free government, all the customer-facing services and internal processes will be digitized, and no paper documents will be required across all operations.
Source credit:
https://mediaoffice.ae/en/news/2022/July/04-07/Dubai-Land-Department-announces-strategic-collaboration-with-Emirates-NBD-to-boost-UAE-real-estate