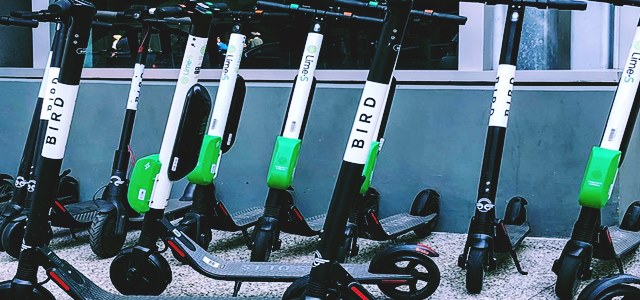 Two renowned Silicon Valley-based e-scooter rental start-ups Lime and Bird Rides are reportedly seeking new funding with more loftier valuations. Reports cite, the two companies, who are just a few months shy of being two-year-old, had already raised over hundreds of millions of dollars in financing previously.
Reportedly, Neutron Holdings, Inc. dba Lime has been conducting meetings with investors regarding a new round of financing. The company has already discussed a valuation of about $3.3 billion or even higher, cite sources privy to the matter.
According to reports, the bike-sharing company also recently met with its investor Uber Technologies Inc., to reportedly hold discussions on a potential acquisition. The taxi services and ride-sharing giant is reportedly also pursuing its own strategy in the e-scooter sector under an effort led by one of its executives, Rachel Holt. Uber has already acquired Jump Bikes earlier in 2018.
Bird Rides Inc. has also reportedly scheduled talks with investors and is seeking an even bigger valuation. Sources familiar with the matter reportedly stated that both the firms are looking for hundreds of millions in new financing.
However, while discussions unveiled the wild ambitions of these two e-scooter companies, some investors are still not convinced of the ability of both the firms to construct and grow businesses that would give a justification for the demand of such valuations.
A spokesperson from Lime reportedly stated that the company does not comment on such industry rumours. However, the spokesperson further added that the company is constantly looking for strategic partnerships and fundraises as it has now constructed a strong brand with such integrity that people willingly want to join the company to be a part of its journey.
SoftBank Group Corp., reportedly met with some major e-scooter companies recently, including Lime and Bird Rides. Sources familiar with the matter cited that the powerful investor is gauging the potential of these companies to help it decide whether to invest in e-scooter companies or to depend on its ride-sharing investments.