EC to deepen investigation into ThyssenKrupp Tata Steel joint venture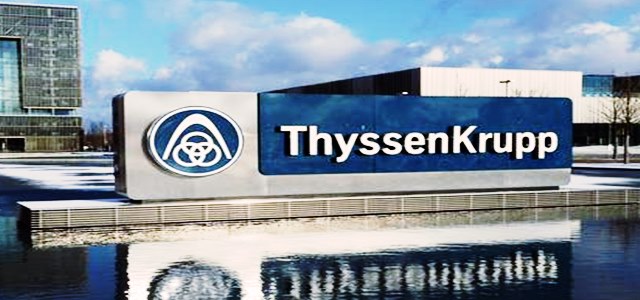 The European Commission has reportedly launched a second phase into the investigation over the joint venture between ThyssenKrupp and Tata Steel due to the concern that such a joint venture could raise steel prices and hurt competition. It is being expected that the deeper investigation will follow a similar path as taken when ArcelorMittal took over Ilva of Italy. The investigation was cleared only when ArcelorMittal pledged to sell assets.
Earlier in 2018, Tata Steel and ThyssenKrupp revealed their plans to combine the steel related activities in The Netherlands, Germany and Britain to become the second largest steelmaker in Europe ranking right after ArcelorMittal.
An EU executive said in a statement that the Commission is concerned that the joint venture will cause customers to suffer from reduced supplier choices as well as raised prices. The statement added that the customers include European companies that range from notable corporations to numerable medium and small sized businesses.
Three areas had been identified by the Commission where the electrical steel and specialty flat carbon steel products of the companies could forge a dominant position for them. The areas are namely, metallic coated steel for packaging, steel for the automotive sector and grain-oriented electrical steel.
The European unit of Tata Steel has already put out a number of assets that include the processor and manufacturer of electrical steels, Cogent but it is still not clear if such divestments would satisfy the EU in its investigation. On the other hand, ThyssenKrupp spokesperson said that the group would be working closely with the EU Commission in the probe which is a standard in case of such large transactions. In other quarters, the deepened investigation is fueling expectations that the group will be required to dispose of approvals to win a green signal from the Commission.
The Commission will be investigating and reaching a decision by March 19, 2019.
Analysts are of the opinion that the joint venture will be controlling 14% of the European market seconding ArcelorMittal which controls 29% of the market.