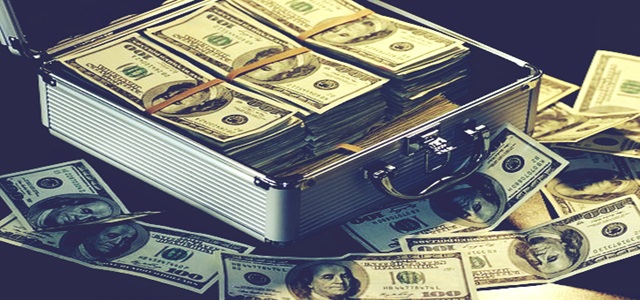 Solugen Inc., a specialty chemicals manufacturer and world's first company to produce bio-based peroxide solutions, has recently announced a Series B funding round, in which the company collected $32 million. The funding was led by Founders Fund, with notable participation from venture capital investors, such as- Fifty Years, Y Combinator, KdT Ventures and Refactor Capital.
Solugen Inc. secured $13.5 million last October and the capital raised is expected to fuel the company's rapid growth the company aims to achieve in decarbonizing the chemical industry with its eco-friendly technologies, reports source.
For the record, founded in 2016, Solugen Inc. is a biotech startup that replaces petroleum-based products with plant-derived substitutes. These bio-based solutions are fundamentally changing the chemical industry. The first product by the company, BioperoxideTM, was produced using a patented enzymatic technology to obtain hydrogen peroxide from plant sugars and led to manufacturing of a line of products - BioSolTM and ScavSolTM solutions which are used for waste-water treatment and mining chemicals.
Brian Singerman, Partner at Founders Fund, was reportedly quoted saying that the company's success proves significant demand for cleaner and greener methods of chemical production.
Solugen's new Head of Enzymology, Toni Lee said that there is no other company like Solugen that is developing enzyme technology at such a high level. The innovative production at Solugen's lab has potential to change the world for better as the company is considerably altering the way businesses use chemical, Lee added.
Reportedly, over the last year, Solugen's revenue grew almost 10 times, due to multiple multi-million dollar gas and oil contracts. The company recently began construction of a 200,000 sq. ft. headquarters in Houston, housing its R&D, logistic operations and a commercial scale mini-mill, to be completed by next year. The company secured the Environmental Protection Agency's Safer Choice Award for Innovation. It sold its national brand Ode to Clean to Diamond wipes last year and is working on filing 10 U.S. patents.
Source credits: https://venturebeat.com/2019/05/22/solugen-inc-secures-32-million-in-series-b-funding/