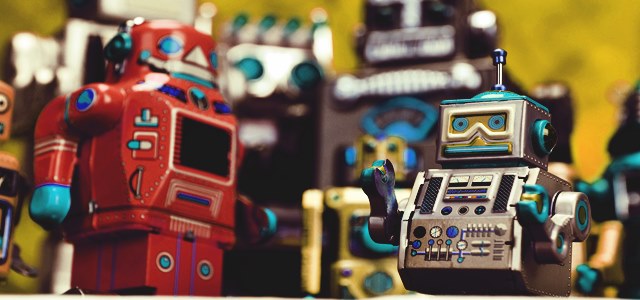 The investment will be used to build a manufacturing facility in Los Angeles and robots that augment the current human workforce
Los Angeles-based robotics platform startup, Elementary Robotics has reportedly raised $3.6 million in seed funding, which it intends to use for building a manufacturing facility in Los Angeles and expand its presence in the city's growing robotics and automation sector.
As per reliable sources, the round was led by investors including Fathom Capital and Fika Ventures, and co-investors Ubiquity Ventures, Toyota AI Ventures, Riot.vc, Stage Venture Partners and Osage University Partners.
Reportedly, Elementary Robotics, led by Co-Founder Bill Gross and Arye Barnehama, a former head of design at the AR startup DAQRI, claims itself to be ready for commercial pilots with a few unidentified clients as it validates its technology.
Commenting on the startup's idea, Barnehama said that he has worked in AR on work process automation for identifying useful insights, which eventually gave him the idea of designing robots that could use these new technologies to work alongside humans and positively impact the world.
According to a statement from Jim Adler, Founding MD, Toyota AI Ventures, Arye and the Elementary Robotics team share similar commitment with Toyota, which is to improve the quality of human life using robotics and AI. Adler said that the investment is part of its corporate funding arm's aim for innovation through its Toyota Research Institute (TRI). He said that the firm's first call includes TRI's mobile manipulation team to give talented entrepreneurs a boost in both capital and direction to make assistive robots more safe, useful and affordable.
Barnehama claims that the company is building robots to enhance current human work output and performance and help existing workforces to have greater throughput as well as focus on more complex, human centered decisions. He said that the firm aims to automate high-repetition processes and tasks while avoiding large capital expenses and complicated multi-year custom builds.