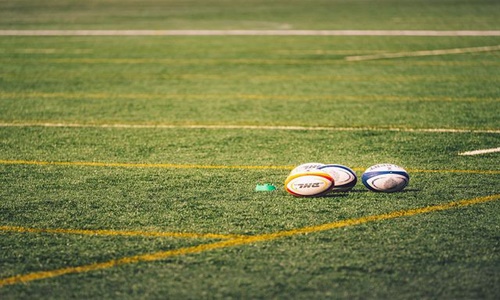 United Arab Emirates carrier, Emirates and the Rugby World Cup have reportedly extended their long-running partnership as a Worldwide Partner of Rugby World Cup.
The national airline of the UAE will serve as the event's Worldwide Partner for its two upcoming events in 2023 and 2027, which will be hosted by World Rugby.
The Emirates World Rugby Match Officials will also be sponsored by the UAE heavyweight until 2027. Emirates' sponsorship of the match officials of the tournament has been critical to the development of World Rugby's elite tournament match officials since 2013.
By continuing as a World Cup Worldwide Partner, Emirates teams up with Societe Generale, Asahi, Mastercard, Jaguar Land Rover, and Capgemini in the world family of Worldwide Partners for Rugby World Cup 2023.
The continuation of Emirates' role as one of the Worldwide Partners of the tournament for the Rugby World Cup held in France in 2023 will see the airline return to where the two firm's partnership started in 2007.
Since then, the airline has played an important role in the growth of the sport in both established and emerging markets, and it has become one of the most active and visible supporters of the sport.
Rugby fans traveling with Emirates will benefit from the collaboration as they will be able to watch it live and on-demand in-flight.
Emirates also sponsors the World Rugby content series named 'Whistle Watch.' The airline will continue working with the world governing body to create innovative content that will engage fans in the world of match officials as well as encourage young referees to lift the whistle.
World Rugby will also continue investing in the support and development of match officials. When carrying out test rugby, their referees will also wear an Emirates 'Fly Better' Macron kit, diligently carrying on a long tradition that began in 2013.
Source credit: https://travelradar.aero/emirates-and-world-rugby-extends-long-partnership-ahead-of-world-cup/