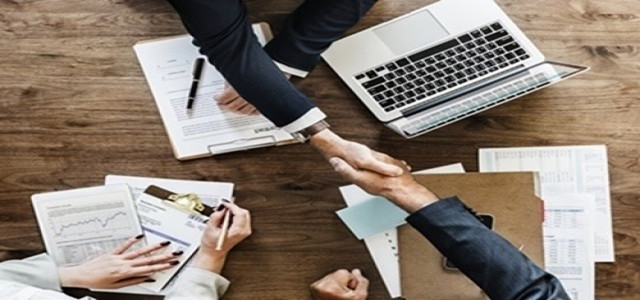 Ergomed plc, a global company renowned for providing specialized services to the pharmaceutical industry, has reportedly announced the strategic collaboration of PrimeVigilance with Automation Anywhere, a global leader in Robotic Process Automation (RPA) and DataRobot, a leader in Artificial Intelligence (AI). The collaboration has apparently taken place with a view to accelerate the Intelligent Automation strategy of the company.
Sources claim that the partnership is said to enhance PrimeVigilance's existing skills and expertise, with the combination of human insight and knowledge, alongside the deployment of intelligent technologies, in order to improve the speed and accuracy of analysis and decision-making.
PrimeVigilance, a division of Ergomed, is the world's leading provider of a complete suite of pharmacovigilance (PV) services, and presently employs more than 750 people. By empowering its customers and colleagues with RPA and Machine Learning (ML) applications, PrimeVigilance will enable customers to improve quality and consistency in safety databases, as well as productivity.
As pre reliable reports, through this deal, Automation Anywhere's cloud-based Robotic Process Automation, on its digital workforce platform, in tandem with DataRobot 's enterprise AI platform, is likely to bring new levels of speed and intelligence to a critical business component. In essence, this would free up valuable hours, enabling highly trained pharmacovigilance professionals to focus on value creation and problem-solving that can be addressed only by humans.
PrimeVigilance wanted a cure for the manual repetitive processes which hardly add any value to the company, yet are required for the business. This need for an Automation partnership comes as hardly a surprise given how many firms are considering cutting costs by saving valuable human hours on such processes. Such automation techniques help humans save time and focus on innovation led projects which not only is the need of the hour, but is also the shortest route for market consolidation.
With the world economy suffering amidst this pandemic, firms are considering more and more strategic partnerships to accelerate growth and come up with radical breakthroughs. This partnership was made on the same foundation of mutual acceleration with synergetic growth.
This synergy will ensure that PrimeVigilance is able to apply the latest technologies, such as automation and robotic technology throughout their pharmacovigilance business, ensuring their clients, consistent cutting-edge services.
SOURCES:https://www.globenewswire.com/news-release/2020/05/18/2034961/0/en/Ergomed-Enters-Strategic-Collaboration-to-Drive-Pharmacovigilance-Leadership-in-Intelligent-Automation.html