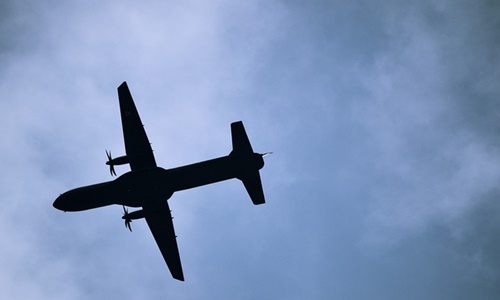 Normal air traffic activities are reportedly restarting in the United States after flights were suspended on Wednesday, according to the Federal Aviation Administration (FAA).
The FAA stated that the issue was caused by a corrupt database file and that at this moment, there is no trace of a cyber-attack.
Around 09:30 ET (14:00 GMT), flights started to take off once more, however, airlines have issued delaying updates.
Airports from Denver to Atlanta to New York City were all affected.
Over 1,300 flights were grounded and approximately 10,000 flights both in and out of the US were postponed as of Wednesday night, east coast time.
Flights throughout the US were halted for the first time in almost two decades due to technical difficulties.
Although operations have already started, delays are anticipated to last until Thursday and probably beyond as airlines attempt to manage overcrowded flights into and out of terminals. Staff time restrictions may affect the process.
According to the White House press secretary, President Joe Biden has requested a full investigation.
Pete Buttigieg, the US Department of Transportation Secretary, stated that the FAA suspended flights out of an abundance of caution after it discovered issues with its Notice to Air Missions System.
As stated by the FAA, the system gives pilots up-to-the-minute safety information on blocked runways, equipment failures, and other potential dangers along a flight route or at a place that could impact the flight.
Officials stated that they are currently investigating the root cause of the problem.
Leading US airlines declared that they were carefully observing the situation. American Airlines, one of the biggest carriers in North America, announced that it was collaborating with the FAA to minimize customer inconvenience.
United Airlines announced that it would waive additional fees as well as any pricing difference for passengers rescheduling flights leaving on or before January 16, 2023.
Source credit: https://www.bbc.com/news/world-us-canada-64236047