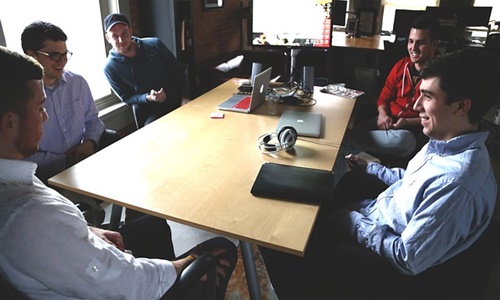 French manufacturing startup, Fairmat has reportedly secured $35 million (€34 million) in a Series A round of funding to facilitate its plans to transform carbon fiber composite, which is no longer used, into a material that can be used to develop new products.
According to sources, the round was headed by Compagnie Nationale à Portefeuille (CNP) and Temasek, with participation from The Friedkin Group International, Pictet Group, and Singular, among others.
Since its inception, the firm has raised $45.5 million (€44 million).
The firm plans to use this latest funding to enhance the processing capacity of its automated sorting plant. Ultimately, it also seeks to deploy 100 robots for handling over 3,500 metric tons of scrap annually.
In addition, it also aims to expand to the U.S. in 2023.
The firm currently employs 80 people and plans to increase its staff count to 400 by 2025.
For the record, recycled materials have a significantly lower carbon footprint than virgin materials, hence Fairmat is expected to have no trouble finding customers in the upcoming years.
It is imperative to mention that as soon as carbon accounting regulations turn widespread, manufacturers will start looking at novel materials like Fairmat Quest to reduce the overall impact of their production.
For the unversed, Fairmat has been established with a very simple idea that some high-tech materials like carbon fiber composites hold extraordinary properties. These materials are flexible, light, and resistant and are also used in wind turbines or aircraft.
The firm has made huge progress since its inception. It has collaborated with 15 industrial companies to collect carbon fiber waste, including Hexcel, Siemens Gamesa, Dassault Aviation, Tarmac Aerosave, and MerConcept.
Apparently, it's a leading concentrated market as those 15 enterprises represent around 35% of European carbon fiber composite waste.
Source credit - https://techcrunch.com/2022/11/20/fairmat-raises-35-million-to-recycle-carbon-fiber-composite-into-a-new-material/