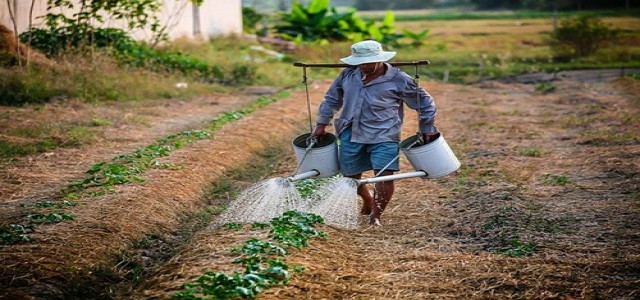 Farmers in the United Kingdom are reportedly facing a crisis in grain supply as Russia's invasion of Ukraine will increase food prices and cause fertilizers and energy costs to hit all-time high levels.
European gas prices recently hit 800p per therm, which is nearly 20 times the level witnessed a year ago. In addition, Russia has threatened to cut its gas supply to Europe, which is vital to the region, especially for fuel-heavy sectors like producing nitrogen fertilizer.
As President Vladimir Putin ramps up bombardment in Ukrainian cities, energy markets priced anticipating a prolonged conflict in a region so crucial to global wheat supplies that it is considered as Europe's breadbasket.
Western leaders have escalated sanction threats against Russian oil imports. Although gas is still considered to be off-limits, the risk of exclusion is now real. Kremlin recently warned of cataclysmic consequences if the country is excluded from global markets.
Forecasted prices, which give an understanding of the direction of the market, signify energy costs will stay high for the next two winters. Leaders of the agricultural sector warned that it is certain to have a significant impact on the ability of the UK farmers to supply the food needs of the country.
High gas prices mean that nitrogen fertilizer, a critical input for assuring crop yields, now costs nearly five times more than it did one year ago, according to Jo Gilbertson, the Head of Fertilizers at the Agricultural Industries Confederation.
Gilbertson also said that the volatile energy prices have made it challenging for farmers to obtain a certain quote on the price. Reports suggest that retailers were desperately trying to buy corn and wheat, fearing that fertilizer and energy prices would go up within hours, thereby pushing the grain costs.
Along with nitrogen, Russia is one of the top five exporters of all major fertilizers, including ammonium nitrate, urea, and phosphates, which are particularly difficult to acquire from other places at the same quality levels.
Source credit:
https://www.independent.co.uk/news/business/farming-ukraine-russia-food-prices-b2030784.html