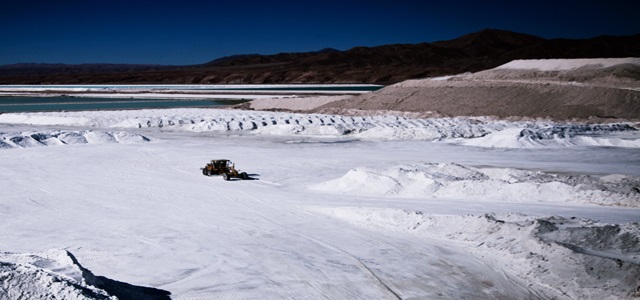 Nutrien, a Canada-based fertilizer behemoth, would reportedly auction its 23.77 percent share in SQM on December 3, as a last step towards concluding the sale of the coveted stake in the second largest lithium producer in the world to Tianqi Lithium Corp, based in China.
As per a statement by the Chile stock exchange, the minimum bid value would be fixed at $65 per share, with a total package valuation of $4.066 Bn.
If reports are to be believed, China's Tianqi has officially decided to buy the shares. Reportedly, the firm struck a transaction earlier this year to purchase around one-fourth of SQM from the Canadian firm, which is obligated to divest the stake in order to adhere to regulatory mandates after it was created in January by the merger of Potash Corp and Agrium.
According to sources knowledgeable about the matter, Tianqi has developed interest in the Chilean lithium producer as Beijing is vigorously endorsing electric vehicles to beat air pollution and enable China's domestic car manufacturers to leapfrog the combustion engine to produce global brands.
For the uninitiated, Lithium is a prime constituent in the batteries that power almost everything from mobile phones to electric vehicles.
Sources claim that this deal has encountered several legal challenges before being concluded. According to market experts, Chilean regulators initially showed concerns that a partnership between SQM and Tianqi would provide the Chinese firm the control of 70% of the global lithium business and uncontrolled pricing authority.
However, a Chilean antitrust court sanctioned the deal, employing conditions on the sale that restrict Tianqi´s access to SQM's commercial secrets and sensitive data, cite authentic sources.
Lately, Nutrien has publicized its plans to use earnings from the sale of shares in SQM and 2 other firms in expanding its network of farm retail outlets in the U.S., and to set-up a network in Brazil