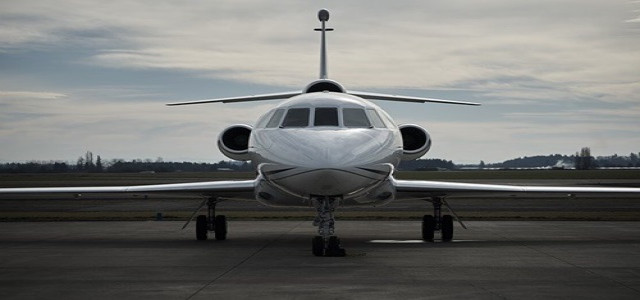 GE Digital has reportedly signed a Memorandum of Understanding (MoU) with Columbia-based aviation marketplace, FLAPZ to work together on increasing safety in General & Business Aviation in Columbia and other parts of Latin America.
The companies plan to collaborate to offer the Safety Insight for Business Jets of GE Digital to the consortium of FLAPZ that would ease the job of business jet operators to enhance safety by executing international standard safety procedures at the highest level.
Ionatan Galeano, Chief Executive Officer and Co-Founder of FLAPZ, stated that the company aims at digitalizing the market and assisting its partners and consumers save time, reduce costs, and promote their assets flexibly and efficiently.
Galeano added that the company has established a groundbreaking mobility ecosystem with dozens of regional as well as local partners and now it intends to assist those partners along with the local authorities in improving safety standards while offering a premium flying experience.
GE Digital's Safety Insight for Business Jets assists business jet operators to fly safely by recognizing safety trends, events, and fuel efficiency analysis.
Experts at GE Digital analyze data and track safety metrics to disclose possible risk areas and set a standard against the industry average for each operator.
Operators obtain all data in a modern, simplified web application. Efficient fuel supply enables operators to advance to a more sustainable business model that improves flight hours.
Andrew Coleman, General Manager for the Aviation Software business of GE Digital, cited that FLAPZ is offering a disruptive digital platform for travelers in Latin America.
He added that GE is delighted to collaborate with FLAPZ to implement proven aviation operations, including those in C-FOQA, to upcoming technologies and offer an optimal consumer experience.
For the record, FLAPZ is the fastest-growing private aviation marketplace in Latin America that connects passengers with multiple certified operators from the region. Subscribers can search, differentiate, and book flights on over 250 aircraft thanks to an innovative technology that allows near-live bookings.
Source Credit:
https://www.businesswire.com/news/home/20211019005788/en/GE-Digital-and-FLAPZ-Sign-Memo-of-Understanding-to-Collaborate-on-Safety-Solutions-for-Business-Jets-in-Latin-America