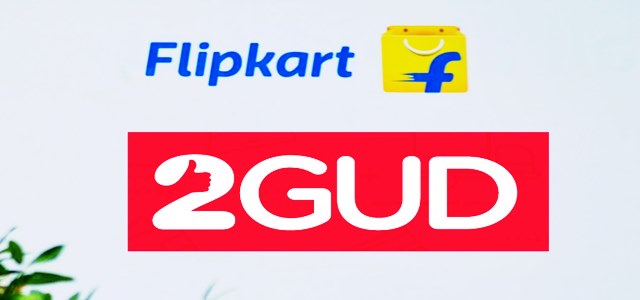 Indian eCommerce giant Flipkart has recently launched a new website exclusively for selling refurbished products. Sources claim that the new portal, named 2GUD, will be similar to other e-commerce websites that sell electronic goods but will offer only certified refurbished goods at cheap prices for consumers. It has been released on the mobile website initially, with the desktop version and a mobile application soon to follow.
Referring to the information provided on the new portal, it sells only products that are unused and returned, or used products which have their functionality completely restored by experienced professionals. Further, every product is certified and graded by expert service partners of Flipkart.
Currently, 2GUD will be selling refurbished laptops, mobile phones, tablets, smart watches and internet streaming devices, sources with knowledge of the matter stated. Flipkart plans to introduce power banks, speakers, smart assistant, TVs, hair straighteners and 400 other product categories in the near future.
Trusted sources affirm that all the items available on 2GUD go through a 47-step quality check before being ready for online listing. For instance, every part of a mobile phone, from the screen to the battery, is tested rigorously and any parts found faulty are replaced to ensure that a fully functional product is sold. The company is providing a 3 to 12 month warranty for all the product categories.
Anil Goteti, VP for Walmart-owned Flipkart, mentioned that owing to complex procedures and absence of quality assurance for products, the refurbished goods market had become highly fragmented and unorganized. 2GUD is a website that would offer a systematic space without the usual buyer-seller interactions, simplifying the process which is otherwise complicated by the existing C2C platforms, he added.
The company estimates that the refurbished goods market could reach a $20 billion valuation in the next 5 to 6 years.