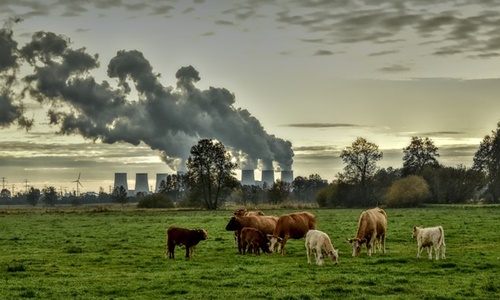 The delegate of German Industry and Commerce in Nigeria has urged to support Nigeria to address climate changes at the WACEE Summit 2022
Katharina Felgenhauer, the delegate of German Industry and Commerce in Nigeria has recently cautioned about the importance of collaborations between the private and public sectors in view of combating the effects of climate change in Nigeria.
Katharina also highlighted that Nigeria is encountering challenges currently due to the impact of climate change, like flooding.
She disclosed this during the WACEE (West African Clean Energy and Environment) Summit 2022, themed on Catalyzing Sustainable Investments in Lagos, that took place recently.
The delegate further notified that the conference is intended to encourage sustainable investment in energy while adding that WACEE is a platform where an exchange of conversations between beneficiaries and experts can be done to form practical and sustainable solutions.
She further stated that for the first time in the last 10 years, WACEE is scheduled to take place in Lagos, bringing the right partners together to accelerate sustainable investments.
Speaking on the current situation, Weert Börner, German Consul General in Lagos, highlighted the need for Africa to capitalize on green and sustainable energy, further stating that event is a great place to cater to such projects.
Weert also noted that many companies in Germany, precisely the SMEs, are currently working on improving their product's environmental footprint to combat the environmental challenges.
Consul General at the Consulate of Switzerland in Nigeria, Thomas Schneider, commented that COVID-19 has made the world realize that today's challenge does not end at national borders.
Thomas further went on to say that climate change is a global issue and needs international collaboration and technological solutions.
According to credible sources, the WACEE event focused on clean energy, water and circular economy and highlighted exhibitors worldwide.
Source credit - https://guardian.ng/news/german-envoy-seeks-collaboration-to-address-climate-change-effects-in-nigeria/