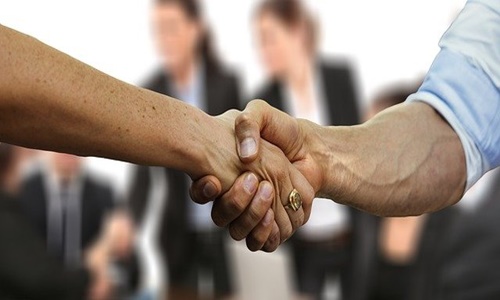 Germany has reportedly planned to prioritize biosecurity during its one-year presidency of the Global Partnership Against the Proliferation of Weapons of Mass Destruction.
German deputy commissioner for arms control and disarmament, Rüdiger Bohn, has asserted that the country will emphasize biological security.
He added that Germany will continue prioritizing a joint effort between Canada and the United Kingdom that focuses on minimizing biological threats in Africa.
Bohn pointed out that the country intends to introduce new concepts into the biological security effort of the Global Partnership, such as the idea of lab cyber-biosecurity.
For the uninitiated, the Global Partnership is a Group of Seven (G7) initiative. It was established in 2002 to avoid terrorists from obtaining chemical, nuclear, and biological weapons. Notably, Germany succeeded the United Kingdom for the G7 presidency.
The partnership initially emphasized the disposal of the WMD (weapons of mass destruction) and taking down weapon production plants in the former Soviet Union.
The Global Partnership has extended to 31 member states, and it executes global projects to curb the risks of NDAs (non-state actors) obtaining weapons of mass destruction.
The initiative leverages a process of matchmaking to pair states seeking assistance in reducing WMD-related risks with those intending to offer relevant expertise or funds.
The partnership currently has four functioning groups: chemical, biological, radiological, and nuclear security; biological security; nuclear and radiological security; and chemical security.
In a statement made on May 9th, the nonproliferation political directors of G7 underlined the importance of improving biosecurity along with significant enhancements in biosecurity, biosafety, and dual-use research oversight to avoid deliberate misuse and laboratory accidents.
During the presidency in 2021, the United Kingdom prioritized curbing HEU (highly enriched uranium) stocks globally.
However, Germany has asserted that the nuclear security working group (NSWG) would now prioritize preventive measures to reinforce the physical protection of radioactive and nuclear facilities and materials, as well as repressive and preventive countermeasures against criminal activities and nuclear terrorism.
Source credit:
https://www.armscontrol.org/act/2022-07/news/germany-prioritizes-biosecurity-global-partnership