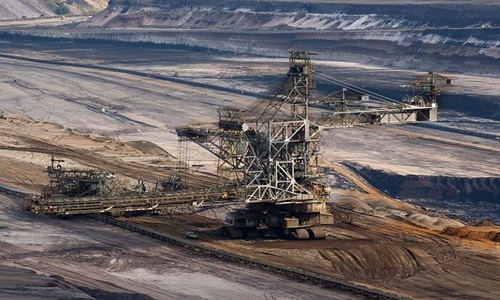 Widjaja family's Golden Energy and Resources has reportedly acquired an 80% stake in BHP Mitsui Coal, an Australia-based coal miner, for USD 1.2 billion. Japan's Mitsui owns the remaining stake.
Stanmore Resources, the Australian-listed unit of Golden Energy and Resources (GEAR) will finance the acquisition through the consolidation of debt and cash.
Speaking on this development, Fuganto Widjaja, Executive Chairman of Golden Energy and Resources cited that the acquisition would make the company one of the world's largest producers of metallurgical coal.
BHP Mitsui Coal has three coal mines located in Bowen Basin, Queensland. It consolidated 180 metric tonnes of saleable metallurgical coal reserves and a revenue of USD 989 million for the year ended September 30th, 2021.
Commenting on the additional production of coking coal, Chief Executive Officer of Stanmore Resources Marcelo Matos revealed that the company will benefit from the high prices of PCI and metallurgical coal by adding almost 10 million tonnes of saleable metallurgical coal.
As per credible reports, the ongoing Russia-Ukraine conflict has increased prices on counter-party risk and supply chain disruptions. It also mentioned that the metallurgical coal soared with prices of PCI coal reaching unprecedented levels and nearing USD 400 per tonne.
Notably, GEAR is part of the Sinar Mas group, which has invested involved in real estate, paper, healthcare, financial services, telecom, and agribusiness.
For the unversed, metallurgical coal is the high-end coking coal used for producing steel. The coal bakes in a coke oven, forcing out impurities and producing coke, an almost pure form of carbon.
The latest steel plants in Europe and the UK, include extensive gas capture and treatment to substantially reduce emissions. The final product (steel) has various daily applications like trains, cars, and kettles among others.
Source credit:
https://www.forbes.com/sites/yessarrosendar/2022/05/04/widjaja-familys-golden-energy-and-resources-completes-12-billion-acquisition-of-bhps-australian-coal-mines/?sh=11eaee295c07