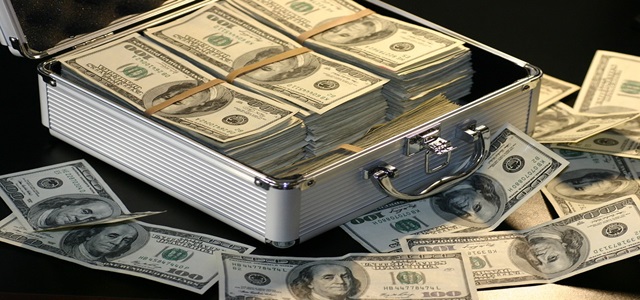 As the lending for real estate by banks slowed down from 2011-12, NBFCs and HFCs have gained importance in the real estate investment. NBFC is a non-banking financial company that invests in various fields, HFC stands for Housing Finance Company which lends money in housing sector. However, now NBFCs and HFCs are also slowing down in investing in the real estate due to financial crisis.
Goldman Sachs, a renowned investment banking and financial services firm based in America, reportedly announced that it invested INR 500 crore in Ozone Techno Park at Chennai.
The financial company has made this investment from two of its NBFC arms - Goldman Sachs Investments (Mauritius) Ltd. and Goldman Sachs (India) Finance Pvt Ltd. The company made this investment from a structured debt arrangement.
The Ozone Techno Park is situated at Old Mahabalipuram Road in Chennai. It is a complete and entirely leased commercial project which houses tenants like CTS, HCL, Firstsource Solutions and Rainbird Healthcare. The Ozone IT park is spread across more than 7 acres with cumulative leasable area of approximately 1 million sq. ft, throughout the 10-storey complex.
Reports cite, investment made by the firm is a safe bet because the project is already fully leased to global blue chip customers and provides a steady stream of rent profit.
The 500-crore deal would be carried out in two tranches.
The firm is likely to utilize a part of the raised funds to repay few of the debt obligations, including the debt to be paid to Urban Infrastructure Venture Capital which has exposure to few of its other projects.
Large global investors, including Brookfield Asset Management, Canada Pension Plan Investment Board (CPPIB), Blackstone Group, sovereign fund of Singapore GIC, Abu Dhabi Investment Authority, Qatar Investment Authority and Goldman Sachs have been aggressively investing in real estate sector of India, particularly in the commercial segment, from past few years.
The financial real estate segment has risen as the most favorable asset class considering institutional investors with an increase of five-fold in capital flows, to over $8.2 billion from 2014 to 2018 which rose from $1.6 billion from the preceding 2009-2013.
Ozone Group based in Bangalore began its operations in 2004 and presently has 15 million sq. ft of land under development and another 30 million sq. feet in the pipeline across Chennai, Bangalore, Goa and Mumbai.
Source credit: https://economictimes.indiatimes.com/industry/banking/finance/goldman-sachs-invests-rs-500-crore-in-ozone-techno-park/articleshow/71367440.cms