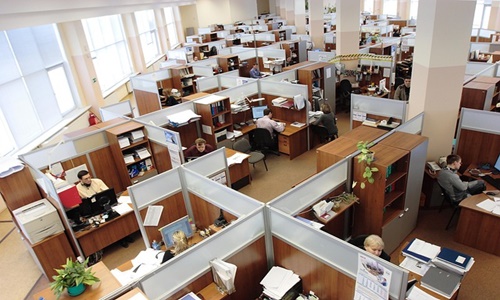 Internet company, GoTo Group is reportedly slashing 12% of its workforce, which is almost 1,300 jobs, as informed by the staff recently.
Apparently, this move comes as Indonesia's largest internet company is looking forward to trimming costs and enhancing finances.
GoTo Group chief executive, Andre Soelistyo stated that achieving financial independence quickly has its costs, given that when the firm considers a hard look at how to change fundamentally (business focus and ways of working), it will also include the people who are the main pillars of the firm.
Andre also noted that due to the organizational evaluation, the firm has to part ways with some people.
Andre further mentioned that everyone is currently filled with many emotions like pain, anger, sadness, and grief.
As per an email shared by Andre, GoTo becomes a part of the scores of local and global peers in the decision to cut the workforce to combat an economic slowdown and rising interest rates. It also stated that though uncertainties would be there for a while; there is nothing one can do to change it.
According to a GoTo spokesperson, this move comes in view of fastening the firm's progress towards becoming a financially independent and truly sustainable business, grounded on its core offering of on-demand, ecommerce, and financial technology services.
GoTo has been registering record growth in this area, supported by its strategic focus on high-quality cross-platform users, driving deeper synergies, and reduced incentive spending across its ecosystem.
Since the beginning of the year, the firm has been deploying a comprehensive end-to-end cost optimization exercise that includes aligning operating models, consolidating vendors, unifying processes, renegotiating contracts for various cost items and getting structural efficiencies.
Furthermore, approximately $51 million (Rp800 billion) by the end of Q2 has been saved in structural costs in areas including marketing, technology, and outsourcing, added the spokesperson.
Source credit - https://techcrunch.com/2022/11/17/goto-cuts-1300-jobs-as-it-anticipates-uncertainties-to-linger-for-long/