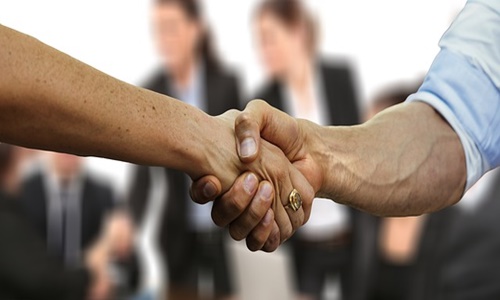 GoTo, a well-known provider of software as a service (SAAS) and cloud-based remote work tools for IT management and collaboration, has recently announced that it has partnered exclusively with the SME Chamber of India, to be its official Flexible Work Technology Partner.
Apparently, the latter is an organization that represents SMEs in the country.
According to sources, for almost six months, GoTo has been listed as the official and exclusive Flexible Work Technology Partner of SME Chambers.
Established as a well-known global leader in flexible-work technology, GoTo merges business communication with IT support in a single application and admin system.
Its software, GoTo Resolve is explicitly designed to address channel partners' most pressing challenges, enabling the organizations to simplify setup and day-to-day operations, grow their business and serve SMBs (small and medium-sized businesses) securely.
Speaking on the latest move, Chandrakant Salunkhe, Founder and President of the SME Chamber of India, revealed that while the pandemic has shaken the evolution of hybrid work, the world is changing continuously with rising inflation, geo-political turmoil, great resignation, and climate crisis.
Salunkhe further stated that organizations must quickly adapt for business survival and continuity.
According to Salunkhe, small businesses are making this shift with limited resources and are ensuring that collaboration and communication happen seamlessly and that employees and customers are retained.
Salunkhe said that the firm is delighted to collaborate with GoTo on this endeavor and promote the empowerment of small and medium businesses in India with a cutting-edge, powerful, and flexible work and communications solution.
Reportedly, this acquisition will assist GoTo in strengthening SME Chambers of India's ecosystems, comprising 7,85,000 companies across all Indian states.
For the unversed, SME Chambers of India holds 29 years of experience in working for the development of SMEs from service, manufacturing sectors, and allied industrial / business sectors in India.
The Chamber incorporates SMEs, MNCs, large corporates, investors, banks, policymakers, Young & Women entrepreneurs, and start-ups to enhance and establish contacts for improved business expansion and growth.
Source credit - https://www.crn.in/news/goto-collaborates-with-sme-chamber-of-india/